At Kyoorius, we're dealing with the coronavirus situation with the seriousness it deserves.
Therefore, we're doing what can be done remotely while keeping our followers informed on all that is happening in the world of media, advertising and marketing.
Consequently, till things improve, Melt in a Minute will change a bit.
The format will change from all video to a text-based post. A little more difficult to consume, but it's the best we can think of under the circumstances.
All of you, stay safe.
And stay informed with posts like this one.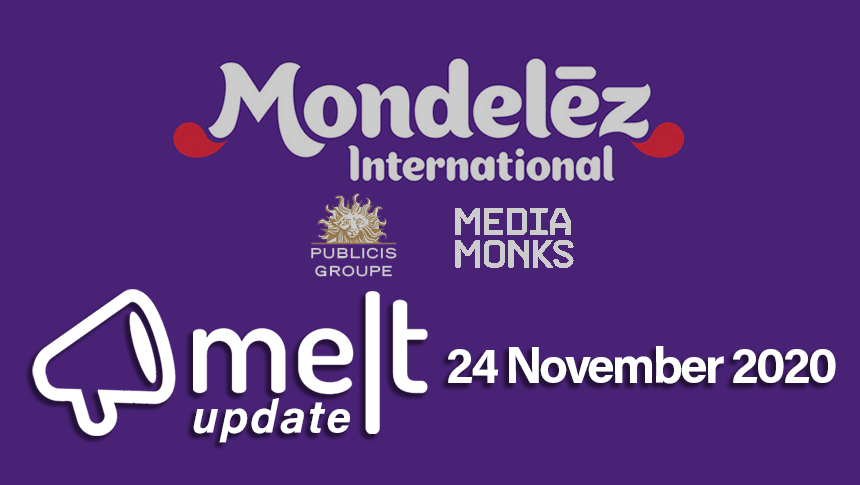 Top Headlines of the Day:
1. Mondelez Hires MediaMonks And Publicis Groupe For Global Content Production
Mondelez International has announced changes to its global creative content with the appointment of  S4 Capital's MediaMonks and Publicis following a competitive pitch. As reported by brandinginasia, the new direction for the global giant will see MediaMonks managing global tech infrastructure, global websites, and content production for North America, Latin America, and AMEA (Asia, Middle-East, and Africa). Publicis has been given the remit to manage content production for the European region.
2. Prasanna Kumar Quits WPP To Join Alibaba Group
Prasanna Kumar has quit WPP to join Alibaba Group as Global Media Director. He will be based in London. At WPP, Kumar was the Global Managing Director, Client Team, and Global Commerce practice lead. As per exchange4media, Kumar was with MediaCom Global for more than 11 years before joining WPP.
3. ZEE5 Global Launches Global OTT Content Festival
ZEE5 Global has announced the launch of a Global OTT Content Festival. A first-of-its-kind across global OTT platforms, the Content Festival will give independent filmmakers, students of cinema, and young content creators a global platform to showcase their talent on and find audiences in 190+ countries. According to afaqs, an expert panel of judges at ZEE5 will shortlist the top 50 entries which will then be premiered exclusively on the platform.
4. ASCI Introduces Guidelines For Real-Money Online Gaming
The Advertising Standards Council of India (ASCI) has introduced guidelines in order to make real-money gaming advertising safer and more responsible. As reported by campaign India, the new guidelines want to ensure that such advertising makes users aware about financial and other risks that are associated with playing online games with real money winnings. This follows a recent KPMG study, which revealed that online gaming grew 45% in FY20 with the user base surpassing 365 million by March 2020 on real-money games (RMGs).
5. Snapchat Launches Spotlight
Snap Inc is announcing a new section of Snapchat today called Spotlight that will feature vertical video content from users. As per The Verge, Spotlight will have its own dedicated tab in the app and is currently launching in 11 countries, including the US, UK, France, Germany, and Australia. The videos in the section can be up to 60 seconds long and cannot be watermarked.