At Kyoorius, we're dealing with the coronavirus situation with the seriousness it deserves.
Therefore, we're doing what can be done remotely while keeping our followers informed on all that is happening in the world of media, advertising and marketing.
Consequently, till things improve, Melt in a Minute will change a bit.
The format will change from all video to a text-based post. A little more difficult to consume, but it's the best we can think of under the circumstances.
All of you, stay safe.
And stay informed with posts like this one.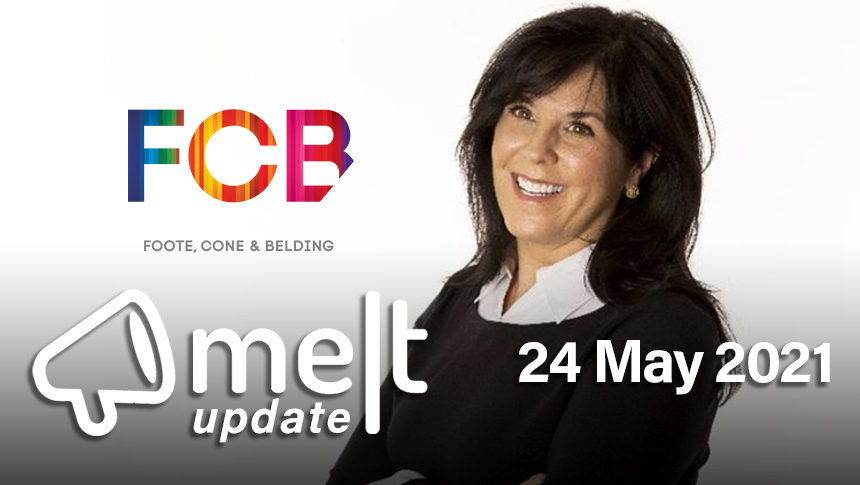 Top News:
1. FCB Global Appoints Tina Allan as Global Partner and Head of Data Science and Connections
FCB Global has appointed Tina Allan as global partner and head of data science and connections. Allan will be responsible for creating a global strategy and approach for the network's data and technology-fueled creative campaigns. She will also create new external data partnerships for FCB while strengthening existing tools and capabilities, further integrate FCB's media operations and get the network more deeply connected with Acxiom and Kinesso, IPG's data and technology units. As per campaign India, Allan joins from Omnicom where she was most recently managing director for data solutions at BBDO New York.
2. Nestlé India to Set Up Oxygen Plants
Nestlé India will be setting up oxygen plants in five hospitals close to its factories in Punjab, Himachal Pradesh, Uttarakhand, Karnataka and Goa, reports livemint. The company will also continue to contribute to covid-19 relief operations and accelerate its initiative to provide ration kits to families in need across various locations in India.
3. PVR Launches Free Vaccination, Covid Care Package for Staff
PVR Cinemas has announced free vaccination of all its employees across the country. According to livemint, PVR is also rolling out a care package, including a 24×7 covid helpline with on-ground response team, plasma database, oxygen concentrators, doctor on-call assistance, hospitalization and ambulance services, and food deliveries for covid-positive employees.
4. Snapchat India Appoints Poonam Nikam as Global Communications Manager
Poonam Nikam, Global Communications Manager at ByteDance has moved on to join the Snapchat India team as its Communication Lead. As reported by exchange4media, Nikam has earlier worked with Sony Music Entertainment and Bharti Airtel Limited.
5. Google to Open First Physical Store in NYC
Google has announced that it would open its first physical store in New York this summer. As per afaqs, customers will be able to browse and buy Pixel smartphones and Pixelbooks, Nest products, Fitbit devices, and more. The upcoming store will be located in the city's Chelsea neighbourhood which is home to many of Google's employees.