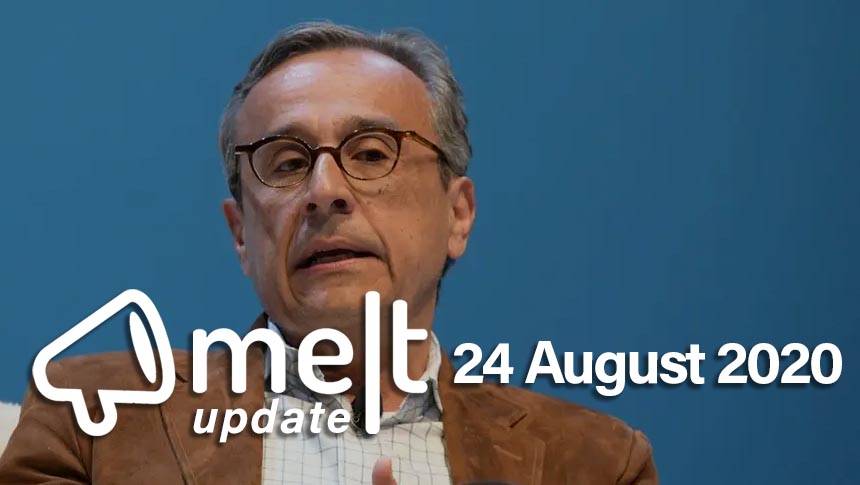 At Kyoorius, we're dealing with the coronavirus situation with the seriousness it deserves.
Therefore, we're doing what can be done remotely while keeping our followers informed on all that is happening in the world of media, advertising and marketing.
Consequently, till things improve, Melt in a Minute will change a bit.
The format will change from all video to a text-based post. A little more difficult to consume, but it's the best we can think of under the circumstances.
All of you, stay safe.
And stay informed with posts like this one.
Top News Today:
1. Facebook CMO Antonio Lucio Steps Down
Facebook's chief marketing officer, Antonio Lucio is stepping down after two years in the role, as reported by campaign India.  A strong diversity advocate, Lucio cited a "challenging year for all" and stated his desire "to dedicate 100% of my time to diversity, inclusion and equity".  Lucio had joined Facebook as CMO in August 2018, succeeding Gary Briggs who had retired in January. Prior to that, he had served as CMO at HP for three years where he led the global marketing organization, including branding, demand generation, strategic events and global communications.
2. Future Group Exits IPL 2020
Future Group, which had been associated with IPL for almost six years and counted among big spenders, has ended its deal to sponsor IPL 2020. As noted by exchange4media, the company left as it found the costs too steep and re-negotiation with BCCI did not yield much. Last week, Daikin Air-Conditioning, which had been the principal sponsor for the Delhi franchise since 2015, also pulled out of IPL 2020.
3. Kraft Heinz Retains Starcom Worldwide As Media Partner
Kraft Heinz has retained long-term partner, Starcom Worldwide for its U.S. media business after launching a global media agency review in March. According to mediapost, this represents the biggest media pitch of the year, with U.S. billings alone totaling $578 million annually. This highly competitive pitch kicked off during the height of COVID-19 with holding companies Dentsu Aegis Network, Omnicom, and WPP all participating in the review.
4. Havmor Sues Grofer And Delhi-Based Brand For Trademark Theft
70-year-old ice-cream brand Havmor, has sued a Delhi-based pickle and cereals company for trademark violation. As noted by The Economic Times, Havmor has accused Hands On Trade and Rajasthan-based, VLS Foods of selling its products under the brand name of 'Usha Aunty's Havemore'. The ice-cream major has also dragged online retailer Grofers India in the case for selling the products through its platforms. It has asked all three companies to pay token damage of Rs 2.8 lakh.