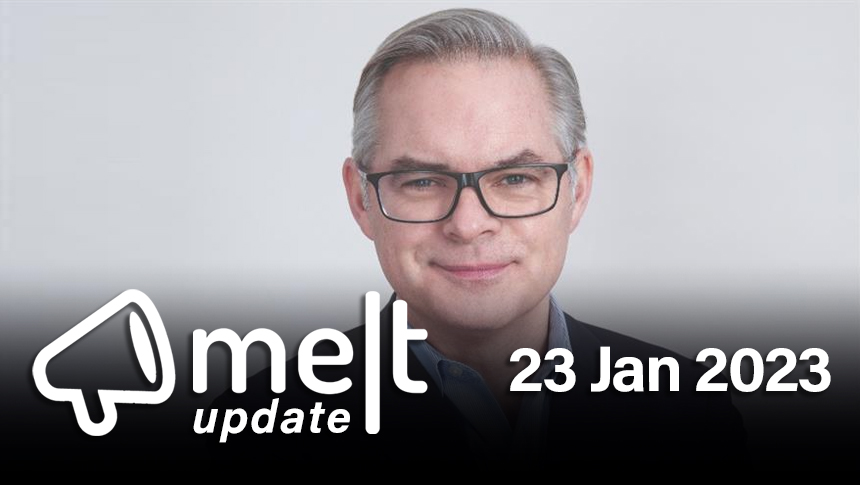 Top News:
1. McCann Global Chairman and CEO Chris Macdonald to exit
Chris Macdonald, Global Chairman and Chief Executive of McCann, is set to leave the business at the end of the first quarter of 2023. McCann Worldgroup Global CEO Daryl Lee will become McCann Global CEO in addition to his current duties, in a new combined role.
2. Colvyn Harris conferred with AAAI Lifetime Achievement Award 2022
The Advertising Agencies Association of India on Friday conferred the AAAI Lifetime Achievement Award for 2022 on advertising veteran Colvyn Harris. Colvyn Harris has had a long and successful career in the Indian Advertising industry spanning over 40 years.
3. Musk: Ads on Twitter "too frequent and big"
Elon Musk tweeted that the ads on the platform are "too frequent" and "too big" and he will be taking steps in the coming weeks to address it. The more expensive plans will therefore ensure that users are not subjected to the ads on the platform.
4. Twitterrific removes apps from App Store
Twitterrific, one of the oldest third-party Twitter clients, has removed its iOS and Mac apps from the App Store. This move comes after Twitter started blocking third-party clients without explanations, citing breach of its API rules to restrict creation of similar applications.
5. Goafest 2023 dates announced
Reports say that the 16th edition of Goafest, is to happen between May 24 to 26, 2023. Last year, Goafest was held between May 5-7, 2022 when it returned after a hiatus of two years at its usual venue Grand Hyatt, Bambolim, Goa.