At Kyoorius, we're dealing with the coronavirus situation with the seriousness it deserves.
Therefore, we're doing what can be done remotely while keeping our followers informed on all that is happening in the world of media, advertising and marketing.
Consequently, till things improve, Melt in a Minute will change a bit.
The format will change from all video to a text-based post. A little more difficult to consume, but it's the best we can think of under the circumstances.
All of you, stay safe.
And stay informed with posts like this one.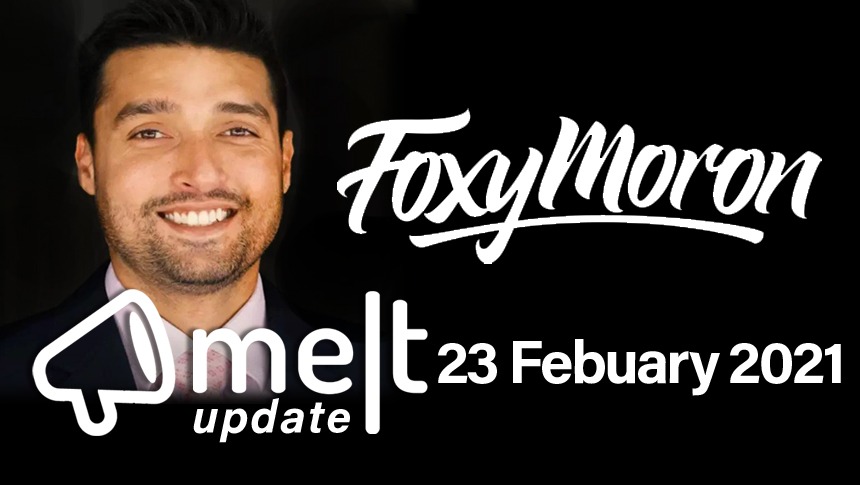 Top News:
1. FoxyMoron Appoints Dhruv Warrior as National Creative Director
FoxyMoron, has appointed Dhruv Warrior as national creative director. In this role, he will be leading the creative mandate for the agency's clientele. As per afaqs, Dhruv will be reporting into Pratik Gupta and Suveer Bajaj, co-founders of Zoo Media and FoxyMoron. He will be based out of the agency's Bengaluru office and will be working closely with teams across the agency's Mumbai and Gurgaon offices too.
2. OLX Group Awards Creative Duties Mandate to Lowe Lintas Delhi
OLX Group has recently awarded the creative duties for OLX's Waah Jobs (formerly Aasaanjobs) to Lowe Lintas Delhi. The agency has developed a new identity leading to rebranding of the job board. Lowe Lintas' scope of the creative mandate primarily includes defining the brand's positioning and delivering integrated campaigns for the brand. As per exchange4media, Waah Jobs operates in the blue-collar staffing and recruitment industry in India.
3. Unacademy Ropes in Sachin Tendulkar as Brand Ambassador
E-learning platform, Unacademy has roped in Sachin Tendulkar as brand ambassador. According to The Economic Times, Unacademy is working on developing a deeper content-led partnership with Tendulkar. As part of the deal, Unacademy learners will be coached and mentored by Tendulkar through a series of live interactive classes, which everyone can access free of cost on the platform.
4. Conran Design Group Mumbai Appoints Nikumb as Head of Design
Conran Design Group Mumbai has appointed Mayuri Nikumbh as head of design. As per campaign India, she moves from Elephant Design where she spent close to 13 years, most recently as design director – communication design.
5. Adfactors PR Appoints R Sriram as Director, SCG
Adfactors PR has appointed R. Sriram as Director in the Strategic Communications Group (SCG), as reported by exchange4media. In his previous stint, he was the Associate Editor and Resident Editor – West of The Economic Times.