At Kyoorius, we're dealing with the coronavirus situation with the seriousness it deserves.
Therefore, we're doing what can be done remotely while keeping our followers informed on all that is happening in the world of media, advertising and marketing.
Consequently, till things improve, Melt in a Minute will change a bit.
The format will change from all video to a text-based post. A little more difficult to consume, but it's the best we can think of under the circumstances.
All of you, stay safe.
And stay informed with posts like this one.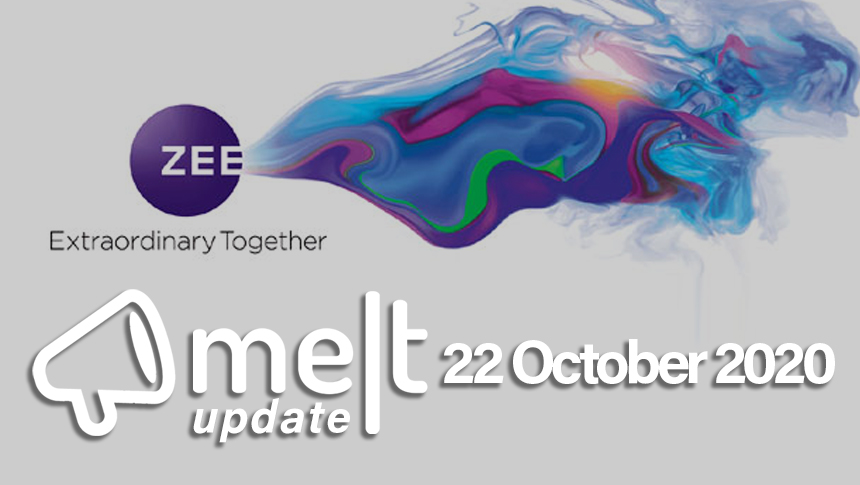 Top News Today:
1. Zee Announces Strategic Restructuring In Line With Its 'ZEE 4.0 Strategy'
Zee Entertainment Enterprises has announced a strategic restructuring of the organization in line with its 'ZEE 4.0 Strategy'. As per afaqs, Rahul Johri has been appointed as President – Business, South Asia while Punit Misra will take over as President – Content & International Markets. Amit Goenka will take over as President – Digital Businesses & Platforms. Tarun Katial, who is leading ZEE5 India, will continue to report into Amit Goenka. Shariq Patel will be responsible for the integrated Movies business and Anurag Bedi will continue to drive the Music business.
2. Amazon India To Allow Employees To Work From Home Till June 2021
Amazon India said its parent's decision to allow employees to work from home (WFH) until June-end 2021 is applicable to its local staff as well. As noted by livemint, Amazon has invested significant funds and resources to keep those who choose to come to the office safe through physical distancing, deep cleaning, temperature checks, and by providing face coverings and hand sanitizer.
3. Hansa Research Files Suit Against Republic TV
Hansa Research has filed a suit against Republic TV in the City Civil Court Mumbai. The agency revealed that this suit was filed after Republic TV showed something called a 'Hansa Report' on its channel. As reported by campaign India, the agency stated that Republic TV did not check with Hansa Research about the veracity of this document. The channel also didn't seek permission for use of any of its documents for public broadcasting.  
4. PVR Appoints Greg Foster To Board Of Directors
PVR has appointed Greg Foster, former CEO of IMAX Entertainment and Senior Executive Vice President of IMAX Corporation, to its Board of Directors, expanding the board to nine members and welcoming its first American director. According to exchange4media, Foster joined IMAX in 2001 and played a key role in building the company's overall strategy, with a particular emphasis on all global entertainment activities.
5. iProspect India Bags Account Of HarperCollins Publishers
iProspect India has bagged the account of HarperCollins Publishers. The agency bagged the account following a multi-agency pitch and will service the brand from its Delhi office. As per the mandate, iProspect India will handle the Paid Media (which includes all biddable platforms like Google Search & Display, Programmatic, Facebook and Amazon) and SEO duties for the brand.