At Kyoorius, we're dealing with the coronavirus situation with the seriousness it deserves.
Therefore, we're doing what can be done remotely while keeping our followers informed on all that is happening in the world of media, advertising and marketing.
Consequently, till things improve, Melt in a Minute will change a bit.
The format will change from all video to a text-based post. A little more difficult to consume, but it's the best we can think of under the circumstances.
All of you, stay safe.
And stay informed with posts like this one.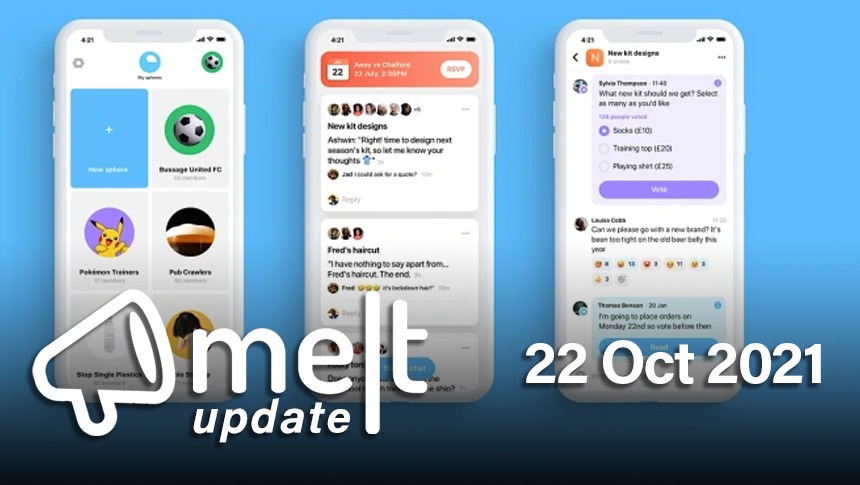 Top News:
1. Twitter Acquires Group Chat App Sphere
Twitter has acquired group chat app Sphere to widen product offerings. Sphere, which started out as a real-time question and answer app in 2016, pivoted to become more of a group chat app. According to The Economic Times, the app was co-founded by British serial entrepreneur Nick D'Aloisio.
2. Wunderman Thompson Appoints Shamsuddin Jasani as CEO, South Asia
Wunderman Thompson has appointed Shamsuddin Jasani as Chief Executive Officer, South Asia. He will take on the new role from 1 November 2021 and will report directly to Ewen Sturgeon, CEO, international of Wunderman Thompson. Jasani moves from Isobar South Asia, where he was group managing director. He was also the head of Dentsu Creative.
3. Snap Inc Launches Global Creative Studio, Arcadia
Snap Inc. has launched a new global creative studio for branded augmented reality, Arcadia. The new studio will develop new technology and deliver innovative AR experiences to brand and agency partners. As reported by brandinginasia, the group will work on a studio model and will take on select projects that require the most creative and technical skillset.
4. ASCI & Futurebrands Launch GenderNext Study
The Advertising Standards Council of India (ASCI) in collaboration with Futurebrands recently unveiled the GenderNext study. As per The Drum, the study is positioned as a comprehensive actionable insight report on the representation of women in advertising. The study showcases insights and new starting points on gender depictions.
5. Nykaa Acquires Dot & Key
Nykaa has acquired Indian skincare brand Dot & Key. As noted by The Economic Times, this is the first D2C (direct to consumer) beauty brand acquired by Nykaa. Following this investment, Dot & Key will join Nykaa's stable of owned brands.