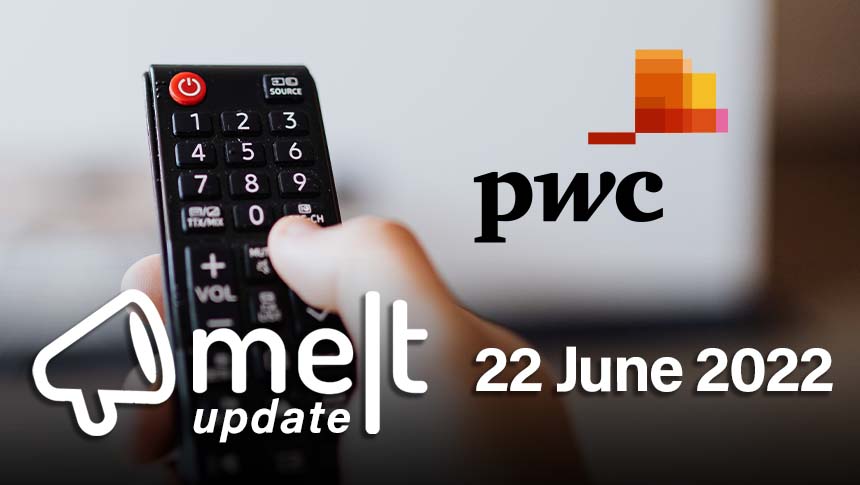 Top News:
1. PwC: Global E&M Industry worth ~US$3tn by '26
The forecast by PwC reveals that by 2026, the global E&M industry will approach US$3tn in revenues. In 2021, the E&M industry bounced back from the contraction of 2020 to resume its growth path, with revenues rising a strong 10.4 percent.
2. Arré unveils women-first audio app
Arré has announced "Project Voice", a women-first audio app aimed at building a new generation of creators. The app (beta version) is currently live on the Play Store and open on an invitation basis to women and anyone who identifies as a woman.
3. Qlik names Chris Powell as CMO
Qlik today announced Chris Powell as its new CMO. In this role, Chris will lead Qlik's worldwide marketing and communications vertical of the organisation, responsible for brand awareness, messaging, demand management, and communications.
4. BSE & NSE approve PVR & Inox merger
PVR and Inox Leisure on Tuesday disclosed that the Bombay Stock Exchange (BSE) and National Stock Exchange (NSE) have given their clearance with regards to the scheme of amalgamation or merger deal between the two companies. The decision to merge was first proposed on 27 March before the board of directors.
5. ISA backs Barc's data validation method
In a statement, the ISA has stated that BARC India has introduced an algorithm into its data validation method to remove the impact of the landing page on forced viewership data across channels