At Kyoorius, we're dealing with the coronavirus situation with the seriousness it deserves.
Therefore, we're doing what can be done remotely while keeping our followers informed on all that is happening in the world of media, advertising and marketing.
Consequently, till things improve, Melt in a Minute will change a bit.
The format will change from all video to a text-based post. A little more difficult to consume, but it's the best we can think of under the circumstances.
All of you, stay safe.
And stay informed with posts like this one.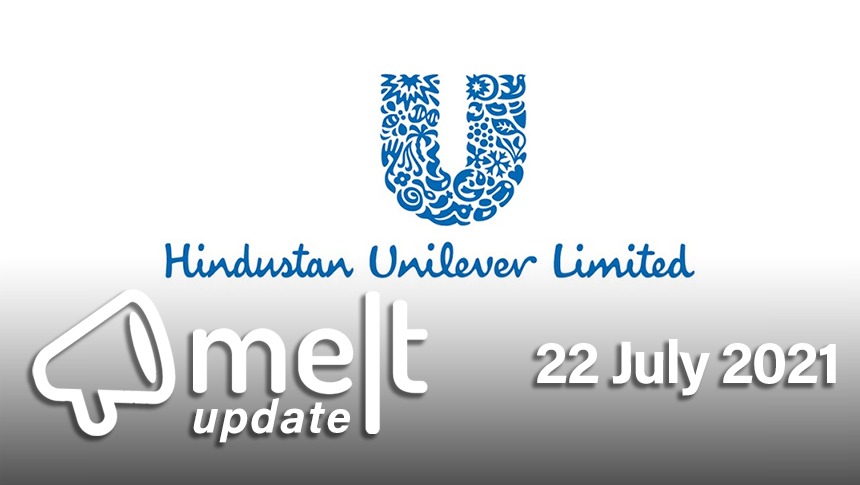 Top News:
1. HUL's Q1 Ad Spends up 28% YoY to Rs 1,024 Crore
FMCG major Hindustan Unilever (HUL) posted a net profit of Rs 2061 crore for the quarter ended June 2021. As per exchange4media, this is a 9.56% growth on a year-on-year basis. The standalone revenue from operations during Q1 of financial year 2021-22 (FY22) was Rs 11,915 crore. Advertising and promotional expenses for the current quarter stood at Rs 1024 crore, up from Rs 797 crore reported in the same quarter last fiscal, an increase of 28.48%.

2. IPG Posts 19.8% Organic Revenue Growth
IPG posted strong Q2 results with organic revenue increasing 19.8% year-over-year in Q2 and net revenues clocking in at US$2.27 billion. As per campaign India, Asia-Pacific posted 14% organic growth, led by Australia, the Philippines, Singapore, Thailand and India. Japan and China decreased organically. By segment, IPG's integrated agency networks grew 20.5% organically, led by media, data technology and healthcare.

3. FCB India Strengthens Leadership Team
FCB India has announced that it will be led by Debarpita Banerjee as chief executive officer, Surjo Dutt as chief creative officer and John Thangaraj as chief strategy officer. In their previous roles, Banerjee, Dutt and Thangaraj were president – North and East, national creative director and national planning director, respectively. Swati Bhattacharya is the creative chairperson at FCB India.

4. Mindshare Appoints Helen McRae as APAC CEO
GroupM agency Mindshare has appointed Helen McRae as APAC CEO. She replaces Amrita Randhawa, who departed in May to join Publicis Groupe. Prior to this, McRae served as Mindshare's EMEA and Worldwide Team CEO.  As reported by campaign India, she was also CEO, Mindshare UK and ran the Unilever account globally from 2008 to 2012.

5. ZEE Launches Digital Hub in Bengaluru
ZEE Entertainment Enterprises (ZEE) is expanding its digital footprint by setting up a technology hub in Bengaluru to drive innovation and exponential growth for its integrated platforms. As per afaqs, the new ZEE 4.0 version of the company will focus on reinventing existing business models, maximizing its core, expanding into adjacent spaces and exploring new areas of business.