At Kyoorius, we're dealing with the coronavirus situation with the seriousness it deserves.
Therefore, we're doing what can be done remotely while keeping our followers informed on all that is happening in the world of media, advertising and marketing.
Consequently, till things improve, Melt in a Minute will change a bit.
The format will change from all video to a text-based post. A little more difficult to consume, but it's the best we can think of under the circumstances.
All of you, stay safe.
And stay informed with posts like this one.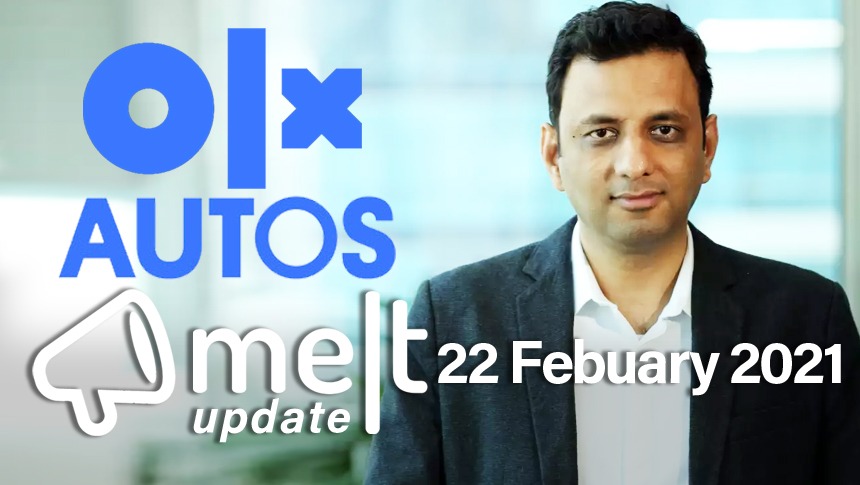 Top News:
1. OLX Appoints Gautam Thakar as global CEO, OLX Autos
OLX Group has appointed Gautam Thakar as global CEO of OLX Autos effective 15 March 2021. As per exchange4media, Thakar will lead a worldwide organisation with a workforce of more than 4000 employees across Asia, Africa, Latam, and the United States. Prior to this, he was CEO of Star Sports in India which was acquired by the Walt Disney Company.
2. ASCI Drafts Guidelines for Influencers
Advertising Standards Council of India (ASCI) has released draft guidelines for advertising by influencers on Facebook, Twitter and other social media platforms, which it said was to enable consumers to "easily recognise promotional content on digital platforms". As per The Economic Times, posts on Instagram should have a disclosure labeling the title above images or beginning of the text. Similar guidelines have been drafted for posts on Facebook, Twitter, YouTube, Pinterest, Vlog and Snapchat.
3. Edelman Elevates Ashutosh Munshi as head of brand, Asia Pacific
Edelman has elevated Ashutosh Munshi as head of brand for Asia Pacific. Prior to this, Munshi was head of brand for India. As reported by campaign India, he will now report to Edelman's global chair of brand and F&B, Megan Van Someren, and Stephen Kehoe, CEO, Edelman Asia-Pacific. Munshi's mandate is to oversee the launch of regional capabilities for the brand practice, involving stronger integration and collaboration across the agency's strategy, creative, data and analytics, influencer, digital and public relations capabilities.
4. Vi Partners with Hungama to launch VOD service on Vi Movies & TV App
Telecom brand, Vi has partnered with Hungama to launch Premium Video On Demand service on Vi Movies & TV App. This Pay Per View service model is clubbed with deals from Hungama Digital Media Entertainment. The new platform will enable Vi customers to get access to more than 380 movie titles in four languages – Hindi, English, Tamil and Telugu.