At Kyoorius, we're dealing with the coronavirus situation with the seriousness it deserves.
Therefore, we're doing what can be done remotely while keeping our followers informed on all that is happening in the world of media, advertising and marketing.
Consequently, till things improve, Melt in a Minute will change a bit.
The format will change from all video to a text-based post. A little more difficult to consume, but it's the best we can think of under the circumstances.
All of you, stay safe.
And stay informed with posts like this one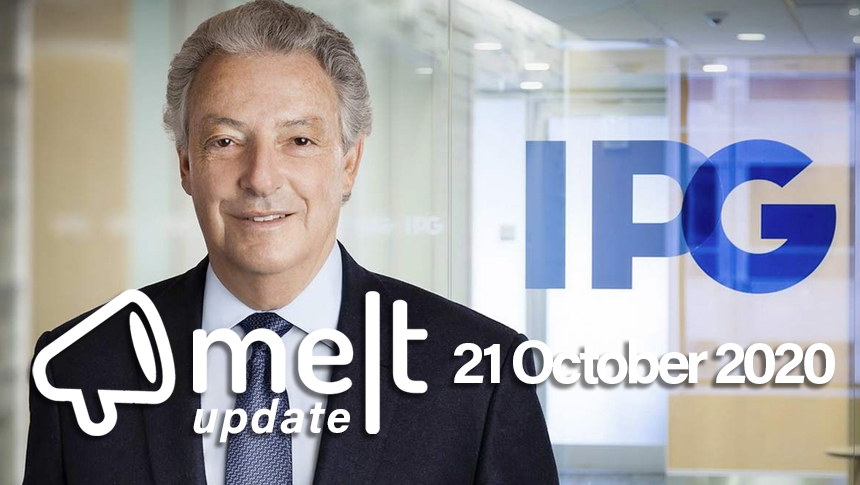 Top News Of The Day:
1. IPG CEO Michael Roth Steps Down; Philippe Krakowsky To Succeed
IPG has announced that CEO Michael Roth will step down at the end of the year. He will be succeeded by IPG EVP and COO Philippe Krakowsky effective 1 Jan 2021. Krakowsky was earlier CEO of IPG's media group, Mediabrands and has overseen communications, talent, business development and strategy functions. As per Reuters, Roth will become Executive Chairman of the board next year.

2. SKODA Auto India & PHD Media India Partner To Launch A WhatsApp Bot
SKODA Auto India and PHD Media India have come together to launch an all-new WhatsApp bot for the automobile manufacturer's customer engagement. As reported by exchange4media, this is to ensure easy and convenient access for customers in need of information. This initiative aims to boost overall customer engagement, improve communication and strengthen marketing via automation.
3. Wunderman Thompson South Asia Bags Entire Portfolio of Businesses Under Exide Industries
Wunderman Thompson South Asia has bagged the entire portfolio of businesses under Exide Industries (EIL) – SF Batteries and Dynex from its aftermarket battery portfolio. Wunderman Thompson along with its group company, Mirum India will partner EIL to drive growth and visibility by leveraging traditional and new-age, data-driven, digital marketing solutions.
4. Facebook Building 'Neighbourhood' To Connect Users With Their Neighbours
Facebook is building a feature for users of its social network called "Neighbourhood". This is to enable people to connect with their neighbours, a push towards more intimate interactions that treads on the idea behind US-based rival, "Nextdoor". According to TechCrunch, the new feature, where users can enter their address and complete a unique 'neighbourhood profile' is currently being tested and is live only in Calgary, Canada.