At Kyoorius, we're dealing with the coronavirus situation with the seriousness it deserves.
Therefore, we're doing what can be done remotely while keeping our followers informed on all that is happening in the world of media, advertising and marketing.
Consequently, till things improve, Melt in a Minute will change a bit.
The format will change from all video to a text-based post. A little more difficult to consume, but it's the best we can think of under the circumstances.
All of you, stay safe.
And stay informed with posts like this one.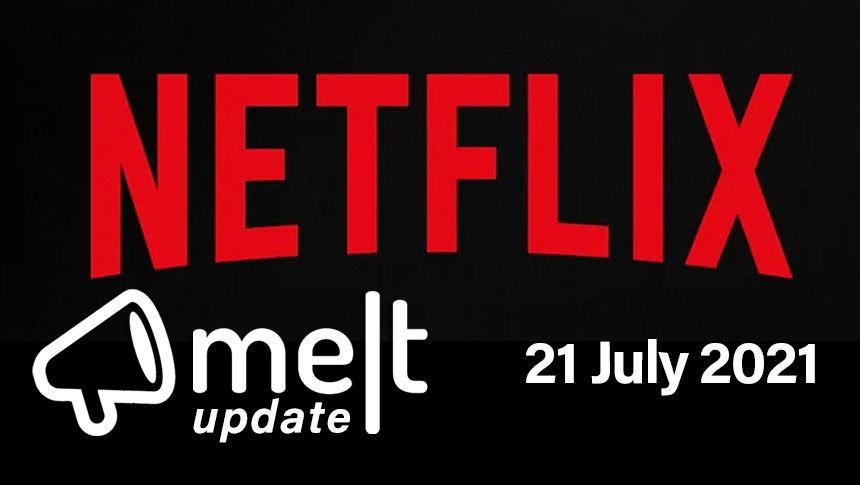 Top News
1. Netflix Posts 19% YoY Revenue Growth in FYQ2'21
Netflix has released its financial results for FYQ2 2021, with revenue standing at $7.3 billion. It posted a 19% growth from its FYQ2'20 numbers. As per exchange4media, operating income rose 36% over the year to $1.8 billion. Net income for the company stands at $1.3 billion. The company had 209 million global streaming paid memberships at the end of the quarter.
2. Instagram Tests New 'Collab' Feature
Instagram has started testing a new feature called 'Collab' in India and the United Kingdom that lets users invite another account as a collaborator on the post or the Reel. If they accept, both accounts will appear in the header of the post or Reel, and it will be shared with the followers of both accounts. As reported by The Economic Times, only public accounts can be invited as a co-author.
3. Balaji Telefilms Appoints Nachiket Pantvaidya as Group CEO
Balaji Telefilms has appointed Nachiket Pantvaidya as group chief executive officer. Pantvaidya rejoins the company after a stint with Asianet News Media and Entertainment, where he was managing director. According to campaign India, Pantvaidya was group COO, Balaji Telefilms and CEO at ALTBalaji before joining Asianet.
4. Carat Appoints Avilash Chakraborty as AVP, Strategy
Carat, the media agency from the house of dentsu India, has appointed Avilash Chakraborty as associate vice president (AVP), strategy. In his new role, Avilash will report to Anita Kotwani, CEO, Carat India and will lead the communication strategy for the agency, nationally. He will work closely with the office leads on the agency's existing and new business development initiatives.