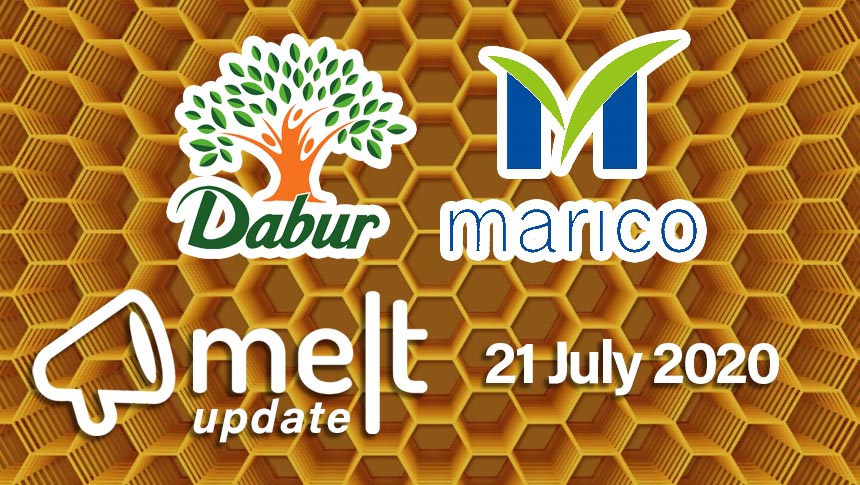 At Kyoorius, we're dealing with the coronavirus situation with the seriousness it deserves.
Therefore, we're doing what can be done remotely while keeping our followers informed on all that is happening in the world of media, advertising and marketing.
Consequently, till things improve, Melt in a Minute will change a bit.
The format will change from all video to a text-based post. A little more difficult to consume, but it's the best we can think of under the circumstances.
All of you, stay safe.
And stay informed with posts like this one.
Top News Today:
1. Dabur Files Case Against Marico, Alleging That Marico Copied Packaging For 'Saffola Honey'
Dabur has filed a case in the Delhi High Court alleging that Marico has "imitated" the packaging of Dabur's honey which includes the bottle, trade-dress and label. As reported by The Economic Times, Marico had extended its Saffola brand portfolio by launching 'Saffola Honey' last month. Dabur has alleged that Marico has copied the shape of the bottle, its yellow cap, dome-shaped label, usage of honey combs on the label among other similarities.
2. Linkedin To Cut 960 Jobs, 6% Of Global Workforce
LinkedIn has announced that it would cut about 960 jobs, or 6% of its global workforce, as the coronavirus pandemic is having a sustained impact on demand for its recruitment products. As per livemint, jobs will be cut across sales and hiring divisions of the group globally. LinkedIn said employees affected by its job cuts will be informed this week.
3. Snapchat Appoints Leo Macias As Head Of Global Creative
Snapchat has appointed Leo Macias to be its head of global creative. He will lead Snap's creative team, covering brand, consumer and business marketing efforts globally. As per campaign live, Macias joins from Laundry Service where he was chief creative officer. He will report to Snap's CMO, Kenny Mitchell.
4. Rahul Bajaj To Step Down As Non-Executive Chairman, Bajaj Finance
Rahul Bajaj will step down as Non-Executive Chairman of Bajaj Finance on 31 July 2020, after being at the helm of the company for over three decades. As noted by livemint, he will be succeeded by Sanjiv Bajaj, currently Vice Chairman, the Bajaj Finance. Rahul Bajaj, however, will continue to serve the company as a non-executive non-independent director.
5. Netflix To Launch "Mobile+" Plan In India For Rs 349/Month
Netflix is testing a new low-cost pricing tier in India as the on-demand video streaming service looks to court more subscribers in the country. According to TechCrunch, Netflix has unveiled a "Mobile+" plan for some new and existing subscribers in India that delivers streaming in high-definition (HD) quality and supports viewing across mobile, tablet, and computer screens (but not TV). The monthly tier is priced at Rs 349. This comes months after Netflix introduced a mobile-only plan in India, priced at Rs 199.