At Kyoorius, we're dealing with the coronavirus situation with the seriousness it deserves.
Therefore, we're doing what can be done remotely while keeping our followers informed on all that is happening in the world of media, advertising and marketing.
Consequently, till things improve, Melt in a Minute will change a bit.
The format will change from all video to a text-based post. A little more difficult to consume, but it's the best we can think of under the circumstances.
All of you, stay safe.
And stay informed with posts like this one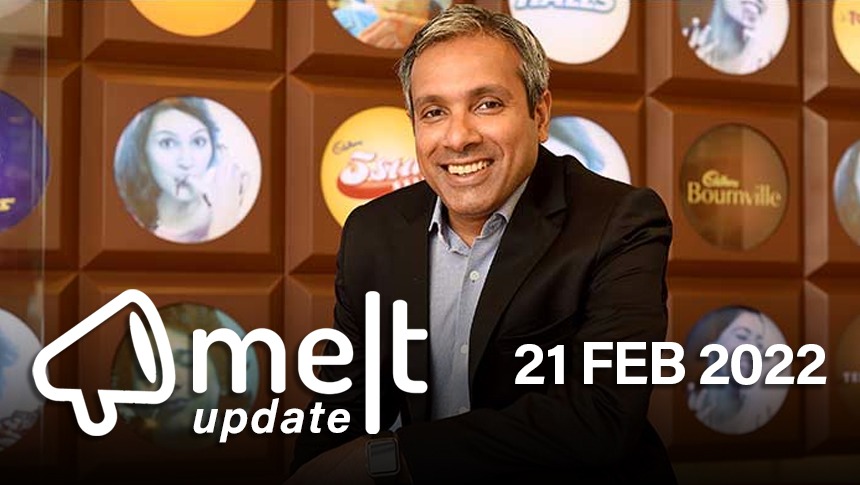 Top News:
1. Mondelez International Promotes Anil Viswanathan to VP – Marketing
Mondelez International has promoted Anil Viswanathan to vice president – marketing. Previously he was working as senior director of marketing and was responsible for Mondelez India Marketing including Insights & Analytics. Anil has been with Mondelez for around 8 years. In his new role, he will head the consumer digital practice for the business while working in close partnership with India and Global Technology Leadership.
2. Amazon Prime Video Calls for Global Pitch
Amazon Prime Video has called for a global pitch which will include creative and digital. According to exchange4media, the pitch has been called for several markets, including India, Japan, Brazil, LATAM (Latin America), European Union, Australia and Canada. This is reportedly the first time that Amazon Prime Video has called for a global pitch. Ogilvy is one of the agencies that works on the account in India.
3. L'Oréal India Names Vignesh Nair as Lead, Communication & Engagement
L'Oréal India has named Vignesh Nair as its Lead – Communication & Engagement. His previous stint was with Mondelēz International where he contributed as Manager – Corporate Communications & Government Affairs. Nair has also worked with MSL GROUP India, Ogilvy Public Relations Worldwide, Mutual Public Relations and Chemical Industry Digest.
4. Lenskart Appoints Madhur Acharya as VP- e-commerce
Lenskart has appointed Madhur Acharya as vice president for its e-commerce offering. He moves from Wow Skin Science, where he was VP-marketing. Acharya has also worked with companies like Just Dial, Forest Essentials and more.
5. Instadiet Appoints Uma Talreja as Director, Marketing
Diet meal delivery service, Instadiet has appointed Uma Talreja as its director of marketing. She will be responsible for growing the company's sales and providing direction, guidance, and leadership to the marketing team. Her last full-time stint was with Shoppers Stop, where she was chief marketing and customer officer, ecommerce and omni channel.