At Kyoorius, we're dealing with the coronavirus situation with the seriousness it deserves.
Therefore, we're doing what can be done remotely while keeping our followers informed on all that is happening in the world of media, advertising and marketing.
Consequently, till things improve, Melt in a Minute will change a bit.
The format will change from all video to a text-based post. A little more difficult to consume, but it's the best we can think of under the circumstances.
All of you, stay safe.
And stay informed with posts like this one.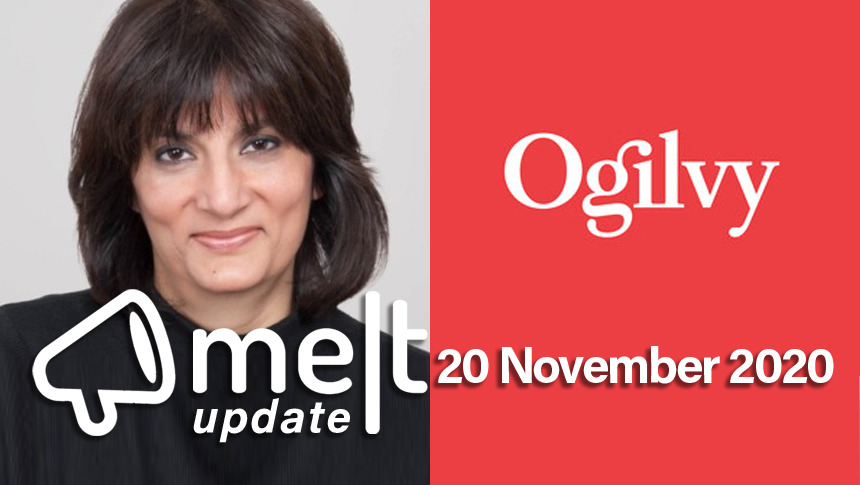 Top News of the Day
1. Ogilvy Appoints Devika Bulchandani As Global Chair of Advertising
Ogilvy has appointed Devika Bulchandani as the chief executive officer of Ogilvy North America and global chairwoman of advertising. As noted by The Economic Times, Bulchandani will be responsible for driving all aspects of Ogilvy's core business across the United States and Canada which spans advertising, brand and content, public relations and influence, experience, growth and innovation and health. She will also support Ogilvy's advertising business across the global network.

2. Reliance Retail Completes Fundraising, Rakes in Rs 47,265 Crore
Reliance Industries announced that its retail arm has completed its fundraising exercise with more than half a dozen investors pouring Rs 47,265 Crore for 10.09% stake in the company in two months. As per NDTV, the funds will help Reliance to expand its new commerce venture. Reliance Retail Ventures began raising capital in September, with U.S.-based private equity firm Silver Lake Partners pumping Rs 7,500 crore for 1.6% of the venture. The eight other investors in RRVL include Saudi Arabia's Public Investment Fund, private equity firm KKR & Co Inc, Abu Dhabi state fund Mubadala Investment Co and Abu Dhabi Investment Authority.
3. Xiaomi India Elevates Kasturi Paladh as Head PR & Corporate Communications
Xiaomi India has elevated Kasturi Paladhi as Head- PR and Corporate Communications. She will be responsible for managing their public relations and 360-degree communication narratives along with handling the internal and external communications. As per exchange4media, Paladhi was earlier working as a Public Relations Manager at Xiaomi India.

4. Netflix Announces Stream Fest for the Indian Market
Netflix has announced Stream Fest, a two-day promotional event exclusively for the Indian market so non-members "can experience the service exactly the way its members do" — and possibly get some of them on-board the subscription bandwagon in the process. As reported by financial express, Stream Fest is a stripped-down version of the OTT platform's monthly free trial option. Netflix will be capped to one stream in standard definition for each user.
5. BuzzFeed To Buy HuffPost
BuzzFeed Inc. will buy the HuffPost online news service from Verizon Communications Inc., marking the latest shake-up for new-media publishers. As reported by Adweek, BuzzFeed and Verizon's media arm also agreed to syndicate each other's content in a broader partnership. As part of the deal, Verizon is acquiring a minority stake in BuzzFeed, which will use the telecom giant's ad platform to reach more customers.