At Kyoorius, we're dealing with the coronavirus situation with the seriousness it deserves.
Therefore, we're doing what can be done remotely while keeping our followers informed on all that is happening in the world of media, advertising and marketing.
Consequently, till things improve, Melt in a Minute will change a bit.
The format will change from all video to a text-based post. A little more difficult to consume, but it's the best we can think of under the circumstances.
All of you, stay safe.
And stay informed with posts like this one.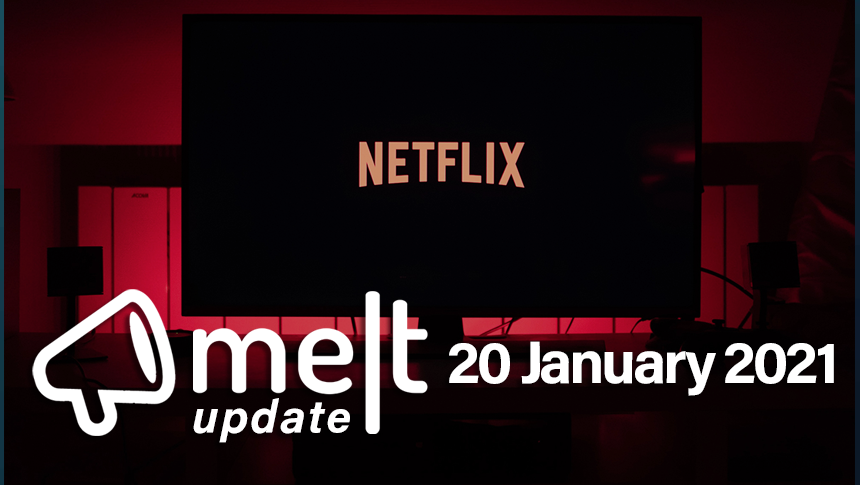 Top News:
1. Netflix Crosses 200M Paying Subscribers
Netflix has reported that it has added 8.5 million net new paying subscribers during the fourth quarter. This means the streaming giant now has a total of 204 million paying subscribers worldwide — net growth of 37 million new subscribers for the full year, up from 28 million net additions in 2019. According to TechCrunch, the company also reported that it brought in $6.64 billion in revenue and earnings per share of $1.19 during Q4, compared to analyst predictions of $6.63 billion in revenue and EPS of $1.39.

2. Amit Sutha Elevated To EVP, Executive Director, Global Business, Mediabrands Content Studio
Amit Sutha has been elevated to EVP, Executive Director Global Business of Interpublic's new creative practice, Mediabrands Content Studio, effective immediately. Launched in November 2020 by Brendan Gaul, Mediabrands Global Chief Content Officer, MBCS is designed to network and grow the content capabilities within Mediabrands' agencies around the world. As per BrandinginAsia, Sutha in his new role will oversee the development and deployment of specialized content capabilities and teams across Mediabrands' top markets.

3. FoxyMoron Appoints Naman Surana as National Business Director
FoxyMoron has appointed Naman Surana as its National Business Director. He was the former Brand Manager of DS Group for over 8 years. In this role, Naman Surana will support existing and new client businesses with advertising insights and brand communication advisory to achieve their desired business impact. As per exchange4media, he will be working closely with teams across the agency's Mumbai, Gurgaon and Bengaluru offices.

4. IdeateLabs Appoints Lokesh Shah as VP, Brand Solutions
IdeateLabs has appointed Lokesh Shah as vice president – brand solutions. He will be based out of the agency's Mumbai office and will be reporting to Vrutika Dawda, director. As reported by The Economic Times, Shah has worked for many agencies in the past including Cheil India, Lowe, FCB Ulka, Havas Worldwide, and TBWA.