At Kyoorius, we're dealing with the coronavirus situation with the seriousness it deserves.
Therefore, we're doing what can be done remotely while keeping our followers informed on all that is happening in the world of media, advertising and marketing.
Consequently, till things improve, Melt in a Minute will change a bit.
The format will change from all video to a text-based post. A little more difficult to consume, but it's the best we can think of under the circumstances.
All of you, stay safe.
And stay informed with posts like this one.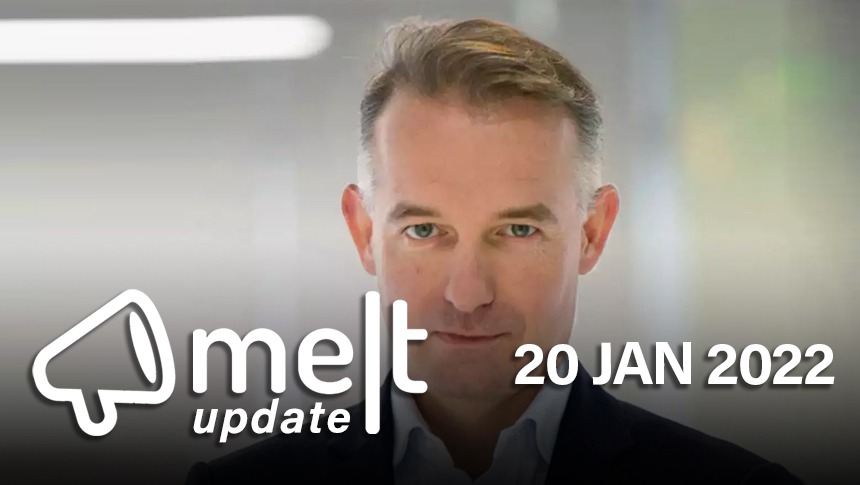 Top News:
1. MediaCom Appoints Rupert McPetrie as APAC CEO
MediaCom has appointed Rupert McPetrie as APAC CEO. He takes over from Mark Heap, who moves to Mindshare as EMEA CEO. McPetrie will also join the MediaCom worldwide executive committee. He will report to global CEO Nick Lawson.
2. Nitin Chawla Quits The Walt Disney Company
Nitin Chawla has left The Walt Disney Company after over 13 years. At Disney, he was Head of Business Operations, Digital Media for Direct-to-Consumer & International business. In this role, he was responsible for business operations, strategy and profitability of The Walt Disney Company's portfolio of assets.
3. Viacom18 Launches NFT Marketplace 'FullyFaltoo'
Viacom18's youth, music, and English entertainment cluster has launched a Non-Fungible Tokens (NFTs) marketplace called 'FullyFaltoo'. The platform will offer digital art conceptualised and created by the team that brings to life iconic brands like MTV, Vh1 and Comedy Central in India. The marketplace is set to go live globally on 14 February 2022.
4. ZEEL Appoints Anil Malhotra as Head – Public & Regulatory Affairs
Zee Entertainment Enterprises Limited (ZEEL) has appointed Anil Malhotra as Head – Public and Regulatory Affairs. In this role, he will liaison with the Ministry of Information and Broadcasting (MIB) and the Telecom Regulatory Authority of India (TRAI) on behalf of the company. Malhotra joins from Siti Networks where he was CEO.
5. Foodpanda Promotes Kevin Zagolin to APAC Head, Virtual Brands
Foodpanda has promoted Kevin Zagolin to APAC head of virtual brands. In his role, Zagolin will be responsible for growing and managing the virtual brands business at foodpanda APAC. He will also be required to improve and manage new virtual brands that reach product-market fit in a short period of time.