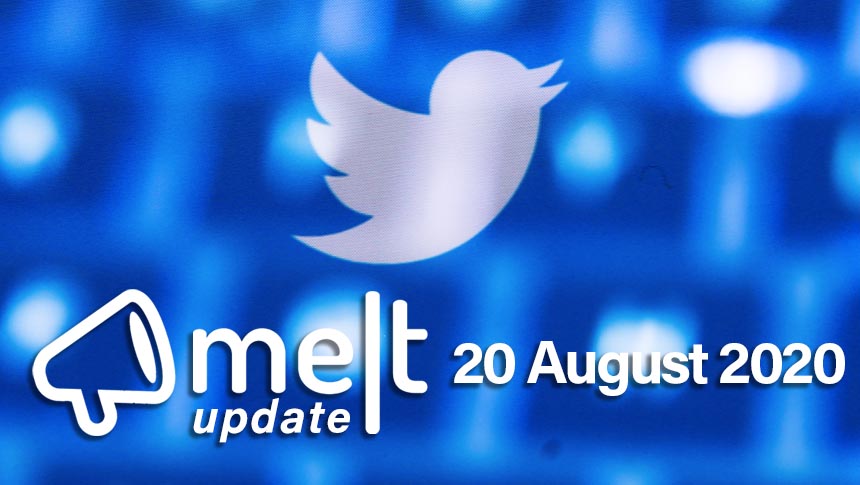 At Kyoorius, we're dealing with the coronavirus situation with the seriousness it deserves.
Therefore, we're doing what can be done remotely while keeping our followers informed on all that is happening in the world of media, advertising and marketing.
Consequently, till things improve, Melt in a Minute will change a bit.
The format will change from all video to a text-based post. A little more difficult to consume, but it's the best we can think of under the circumstances.
All of you, stay safe.
And stay informed with posts like this one.
Top News Today:
1. Twitter Launches New Transparency Centre
Twitter has launched a new transparency centre to boost openness. As noted by livemint, the transparency centre is part of Twitter's efforts to increase accountability on social platforms. According to Twitter, the platform will make it easier for people to compare trends over time. It will also have a country-wise comparison module. Twitter will also highlight current milestones, like total number of content takedowns, copyright notices, information requests and more.
2. Publicis Media Appoints Mimi Deb To Lead GSK India
Publicis Media has appointed Mimi Deb to lead its unit, platformGSK. As per campaign India, she moves from Wavemaker where she was general manager. At Publicis, Deb will handle the media investment management for GSK India.
3. Bombay High Court To Give Final Verdict In Broadcasters Vs TRAI Case
The Bombay high court has asked broadcasters, Government of India and the Telecom Regulatory Authority of India (Trai) to submit all submissions in the matter related to the new tariff order (NTO) amendments for the broadcasting sector by 31 August 2020. Earlier this year, Trai had made amendments to the tariff order of 2017, changes that were challenged in the Bombay high court by the broadcasters. According to The Economic Times, the court has informed that it wants to pronounce a final verdict and not an interim one.
4. Firework Launches 'Open Story Page'
Short video platform Firework, has launched the 'Open Story Page' which will enable creators and publishers to have unprecedented control, ownership and monetisation capabilities. With the Open Story Page, every creator, publisher and brand will have their own dedicated pages and start monetizing immediately regardless of the number of followers of the page. As reported by exchange4media, if a creator works with a brand independently, they can retain 100% of the revenue and Firework only comes into play if they or the brand wants the content to accumulate video views inorganically.