At Kyoorius, we're dealing with the coronavirus situation with the seriousness it deserves.
Therefore, we're doing what can be done remotely while keeping our followers informed on all that is happening in the world of media, advertising and marketing.
Consequently, till things improve, Melt in a Minute will change a bit.
The format will change from all video to a text-based post. A little more difficult to consume, but it's the best we can think of under the circumstances.
All of you, stay safe.
And stay informed with posts like this one.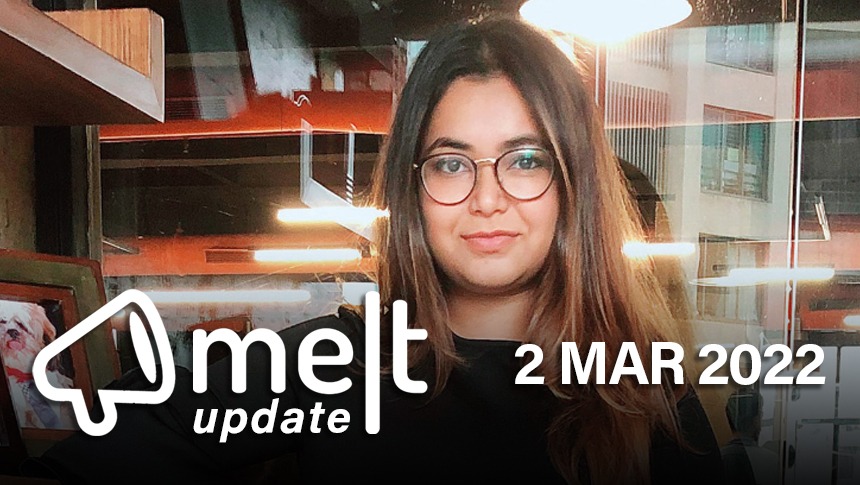 Top News:

1. Pooja Jauhari takes over as CEO of VMLY&R India
Pooja Jauhari will take over as CEO of VMLY&R with immediate effect. Jauhari will also continue her role as CEO of The Glitch. Jauhari takes over from Anil Nair, who reportedly is moving to pursue new opportunities.
2. Emmanuel Uputturu exits Cheil India
Cheil India has announced the exit of its Chief Creative Officer, Emmanuel Upputuru. During his three and a half year stint, Upputuru worked on campaigns for brands including Samsung, MG Motor, TCS, ITC Agro Business, and Adidas India.
3. Kaushal Kansara & Renjita Menon join Famous Innovations
Famous Innovations gets new business heads in Kaushal Kansara and Renjita Menon. Kansara joins from Soch Group, where he was general manager, marketing and comms, while Menon moves from Marching Ants, where she was general manager.
4. Lalatendu Das appointed CEO of Performics India
Publicis Groupe India has brought Lalatendu Das on board as CEO of Performics India. Meanwhile, co-CEOs of Performics India, Pallav Jain and Sarfaraz Khimani will move into a more developmental role on certain pivotal central initiatives for the group.
5. New Business For Genesis BCW & Korra
Truecaller has announced the appointment of Genesis BCW to handle its public relations duties, while Creambell has awarded its digital mandate, including strategy, planning and creative solutions to Korra.