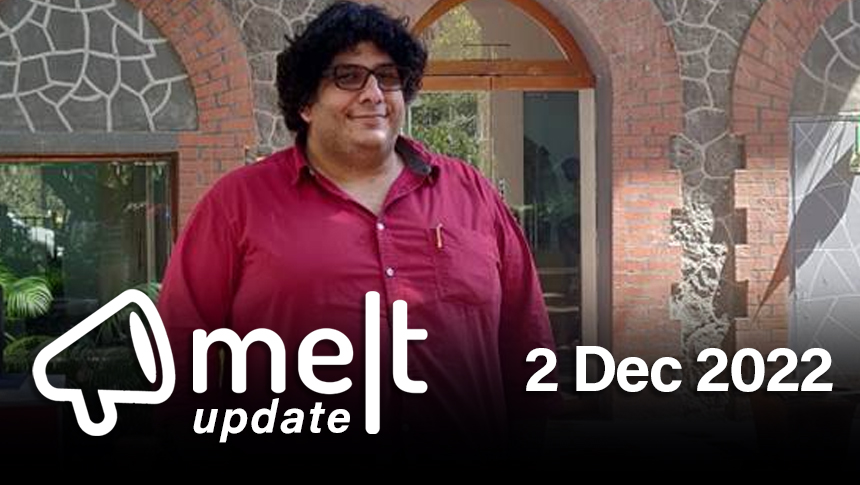 Top News:
1. Rayomand Patell moves to Schbang
Reports state that Rayomand Patell has moved to Schbang as Chief Creative Officer and Chief Integration Officer. He joined the agency on 1 December. With over 27 years of experience, he has worked earlier at Contract India and Havas Worldwide, among others.
2. Rediffusion Healthcare is now Wellth
Rediffusion has announced that Rediffusion Healthcare will now be known as Wellth, effective immediately. Kalyani Srivastava, joint president, Rediffusion will head this re-branded entity.
3. Nitin Mantri inducted into ICCO Hall of Fame 2022
Nitin Mantri, Group CEO of Avian WE, has been inducted into the International Communications Consultancy Organisation (ICCO) Hall of Fame for his extensive PR insights, accomplishments, contributions to PR and consistent leadership.
4. Noise onboards Virat Kohli as brand ambassador
Noise has roped in Virat Kohli as its new brand ambassador for their smartwatches. "Certain that this association will further bolster our connect with the young audience in India and overseas," says Gaurav Khatri, Co-Founder of Noise.
5. Times Network's Pranav Bakshi moves on
Pranav Bakshi, Senior Vice President, Head Digital Video, Strategy, Partnerships and Marketing, at Times Network has decided to move on from his role to pursue an opportunity outside the company.