At Kyoorius, we're dealing with the coronavirus situation with the seriousness it deserves.
Therefore, we're doing what can be done remotely while keeping our followers informed on all that is happening in the world of media, advertising and marketing.
Consequently, till things improve, Melt in a Minute will change a bit.
The format will change from all video to a text-based post. A little more difficult to consume, but it's the best we can think of under the circumstances.
All of you, stay safe.
And stay informed with posts like this one.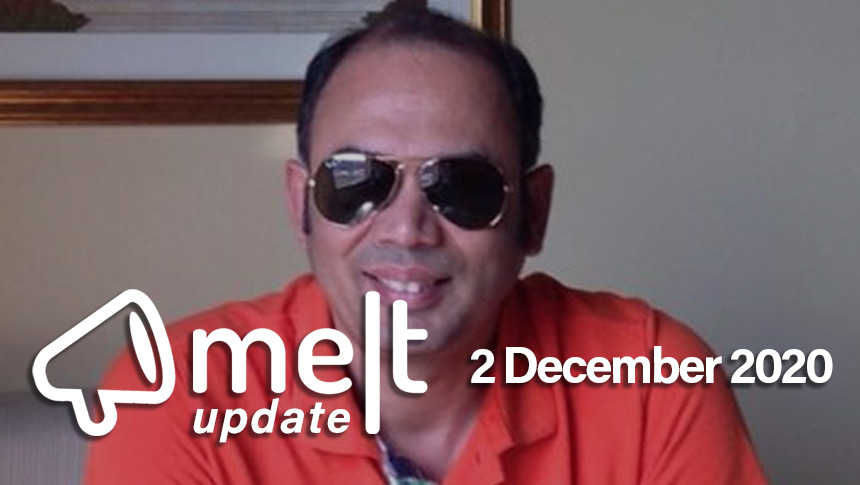 Top Headlines of the day:
1. Amjad Ali, President, Mullen Lintas Delhi Moves On
Amjad Ali, President at Mullen Lintas' Delhi office, has decided to move on. As reported by afaqs, he has been a founding member of Mullen Lintas since its conception in 2015, spearheading the business end of its Delhi office. He grew the office with brands like Havells, Dabur, Honda Cars, Lloyd and Vistara among others.


2. Facebook To Pay UK Media Groups To License Their Articles Under News Tab
Facebook will pay millions of pounds a year to UK media groups to license their articles under its dedicated news tab feature, which will be launched in Britain from next year. According to a report in The Guardian, Facebook will pay publishers for content that is not already on the platform. This will help publishers reach new audiences and bring more advertising and subscription opportunities. Facebook News offers a mix of curated and personalised top stories to deliver informative, reliable and relevant news.


3. Verizon Media Launches 'Verizon Media ConnectID'
Verizon Media has launched its new unified identity solution, Verizon Media ConnectID. As per exchange4media, the new unified ID solution is designed to help advertisers buy, measure and optimize ads while enabling publishers to manage, monetize and navigate audiences – all without third-party cookies.
4. TCS Appoints Kritika Saxena As Head, Corporate Communication & Public Policy

TCS has appointed Kritika Saxena as Head Corporate Communications and Public Policy, India, according to exchange4media. As part of the leadership team of TCS, she will work towards building a strong internal and external communications framework and will be responsible for managing their 360-degree communication narratives along with handling public policy for the Indian market. She joins from CNBC-TV18.


5. Dentsu Develops Training Programme 'Open For Business'
Dentsu has developed a commerce training programme for its Asia-Pacific staff in partnership with Facebook. Facebook's product experts will train Dentsu employees on the social network's portfolio of commerce products and solutions, including Facebook Marketplace and Facebook Shops, an online shopfront launched in May this year. As noted by campaign India, the training programme is called 'Open for Business' and covers 14 markets in APAC.