At Kyoorius, we're dealing with the coronavirus situation with the seriousness it deserves.
Therefore, we're doing what can be done remotely while keeping our followers informed on all that is happening in the world of media, advertising and marketing.
Consequently, till things improve, Melt in a Minute will change a bit.
The format will change from all video to a text-based post. A little more difficult to consume, but it's the best we can think of under the circumstances.
All of you, stay safe.
And stay informed with posts like this one.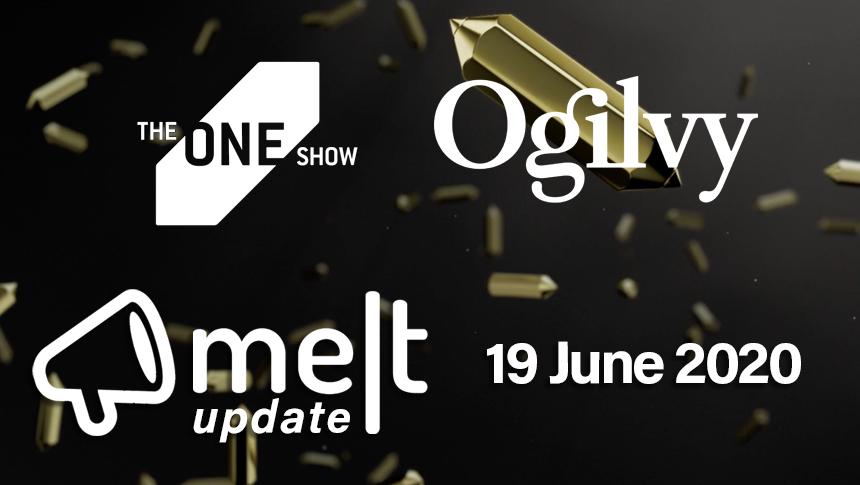 Top News Today:
1. Ogilvy Named Network of the Year by The One Show
The One Show has named Ogilvy '2020 Network of the Year'. 'The Network of the Year honor is given to the network whose agencies have the most cumulative points for One Show Pencils won across all disciplines for the year. Over two dozen Ogilvy offices around the world contributed to the recognition by collectively winning 25 Gold, 17 Silver, 25 Bronze, 73 Merit awards for clients including Burger King, Coca-Cola and KFC, among others.

2. Spotify Secures A Multi-Year Deal With Warner Bros And DC
Spotify has secured a multi-year deal with Warner Bros and DC.  As per the deal, Spotify will produce and distribute an original slate of narrative scripted podcasts around the DC Universe. As mentioned by The Economic Times, Spotify will also get first look rights at original scripted narrative DC podcasts based on its stable of superheroes like Superman, Batman, Wonder Woman and supervillains like Harley Quinn, and the Joker. The company will also tap into Warner Bros.' broader collection of classic titles for additional series.

3. YouTube Launches News Tools To Make Videos More Shoppable
Google has introduced new direct response tools on YouTube to make videos more shoppable, use automation to drive conversions, and help advertisers better understand attribution. As per The Economic Times, these new tools will allow marketers to have the flexibility to shift budgets and invest in driving the results that matter most.

4. Twitter Launches Audio Tweets
Twitter has come up with a new feature that will allow users to post audio tweets. As reported by The Verge, each voice Tweet can capture up to 140 seconds of audio. Once you reach the time limit for a Tweet, a new voice Tweet starts to automatically create a thread. At the moment, the facility will be available to a limited group of people on Twitter for iOS but in the coming weeks everyone on iOS should be able to Tweet with their voice.