At Kyoorius, we're dealing with the coronavirus situation with the seriousness it deserves.
Therefore, we're doing what can be done remotely while keeping our followers informed on all that is happening in the world of media, advertising and marketing.
Consequently, till things improve, Melt in a Minute will change a bit.
The format will change from all video to a text-based post. A little more difficult to consume, but it's the best we can think of under the circumstances.
All of you, stay safe.
And stay informed with posts like this one.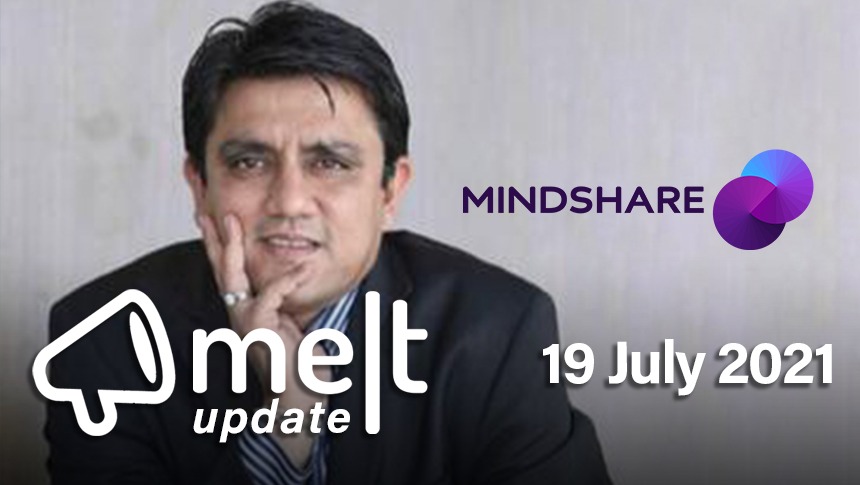 Top News:
1. Mindshare CDO Vinod Thadani Steps Down
Mindshare chief digital officer, Vinod Thadani has stepped down from his role. As per The Economic Times, Thadani had joined the GroupM agency back in 2014 and handled the agency's full-service digital offerings for existing clients as well as brought in new business to the agency. Prior to moving to Mindshare South Asia, Thadani was the Chief Executive Officer of Madhouse India, a joint venture between WPP and Madhouse China.
2. Disney+ Hotstar SVP and Head-Advertising, Gulshan Verma Quits
Disney+ Hotstar SVP and Head-Advertising, Gulshan Verma has called it quits, as reported by exchange4media. He was responsible for Hotstar Ads Business covering sales, sales strategy, operations, adtech/data partnerships, branded content studios, measurement/ROI and customer marketing. Prior to this, Verma was with Times Internet as Chief Revenue Officer (CRO).
3. Puma india Appoints Prabhdeep S Bedi as Director & Head, D2C e-commerce
Puma India has appointed Prabhdeep S Bedi as its director and head of D2C e-commerce.  He will be responsible for leading the brand's D2C ecommerce business and the entire value chain of operations, cataloguing, technology, account management and customer experience. As per campaign India, Bedi moves from Toppr Technologies, where he was chief operating officer.
4. FoxyMoron Appoints Keerthi Kumar as Group Account Director – South
FoxyMoron has appointed Keerthi Kumar as group account director- south. In this new role, Kumar will be managing client relationships, helping the agency grow its business in the southern market and leading the team in FoxyMoron's Bengaluru office. According to The Economic Times, Kumar has previously worked with HCG Cancer Hospitals, Dentsu Webchutney and Phantom Ideas.

5. Diageo India Appoints Rajalakshmi Azariah as Head, Corporate and Brand Communications
Diageo India has appointed Rajalakshmi Azariah as its Head – Corporate and Brand Communications. As per exchange4media, she will be based out of Bangalore. Prior to this, Azariah was General Manager, Corporate Communications at The Himalaya Drug Company for a period of three years.