At Kyoorius, we're dealing with the coronavirus situation with the seriousness it deserves.
Therefore, we're doing what can be done remotely while keeping our followers informed on all that is happening in the world of media, advertising and marketing.
Consequently, till things improve, Melt in a Minute will change a bit.
The format will change from all video to a text-based post. A little more difficult to consume, but it's the best we can think of under the circumstances.
All of you, stay safe.
And stay informed with posts like this one.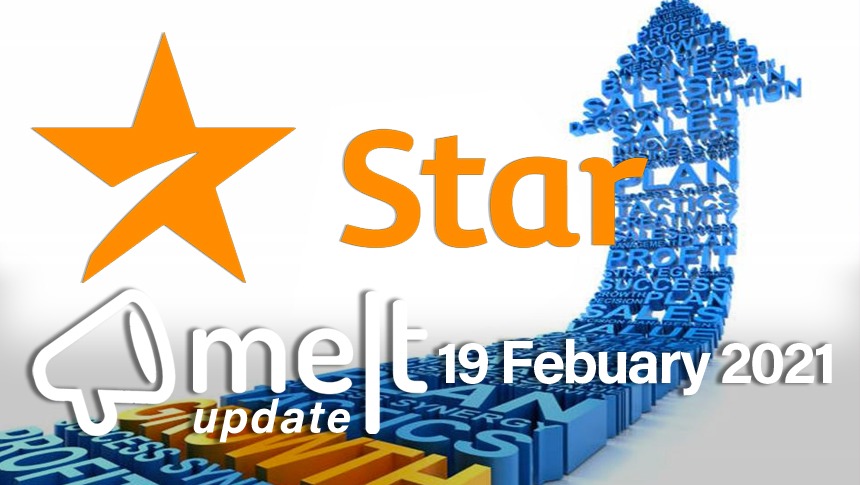 Top News:
1. Star India Posts Rs 14,337.46 Crore in Revenue from Operations in FY20
Star India has posted a consolidated basis reported revenue from operations of Rs 14,337.46 crores for the financial year ended 31 March 2020, a jump of 16.73% as compared to the revenue of Rs 12,282.54 crores recorded during the previous financial year. The company's net loss narrowed to Rs 488.84 crore, compared to Rs 1216.13 crore in the previous financial year. Star India's revenue from advertising grew 8.07% in FY20 to Rs 7901.30 crore as compared to Rs 7311.20 crore in the previous fiscal. Meanwhile, the company's subscription revenue witnessed a strong of 29.33% to Rs 5262.81 crore as compared to Rs 4069.44 crore.

2. Vivo Returns as IPL's Title Sponsor
Vivo has returned as IPL's title sponsor for the 2021, as reported by exchange4media. The Chinese smartphone brand was replaced by Dream11 as the title sponsor ahead of last year's tournament. Dream 11 had bagged the deal for Rs 222 crore.

3. Boat Appoints Vivek Gambhir as CEO

Consumer tech products brand Boat has appointed Vivek Gambhir as its Chief Executive Officer, according to exchange4media. At Boat, Gambhir will be closely working with co-founders Aman Gupta and Sameer Mehta to drive the company's vision and accelerate the overall growth. Prior to this, he served as the CEO and Managing Director of Godrej Consumer Products (GCPL).
4. Omnicom Group's Organic Growth Declines by 9.6%
Omnicom Group's organic growth for Q4 declined 9.6% to $3.7 billion, an improvement from Q3's 11.7% decline, but still not back to positive territory. For the full year, organic growth declined 11.1% to $13.2 billion. Globally, advertising decreased by 9.7% in Q4 and 12.2% for the year, with media improving sequentially by quarter. As per campaign India, both the U.S. and North America declined 10%; the U.K. was down 11.5% and the rest of Europe down 12.8%; and APAC declined 8.5%.
5. Airtel Appoints Neeraj Jha as Head of Corporate Communication

Bharti Airtel has appointed Neeraj Jha as Head of Corporate Communications and Corporate Affairs. As per afaqs, Neeraj Jha will report to Gopal Vittal – MD & CEO (India & South Asia), Bharti Airtel and will be responsible for leading Airtel's brand advocacy, reputation and communication efforts. In addition, he will provide oversight and support to the other Bharti Group entities.