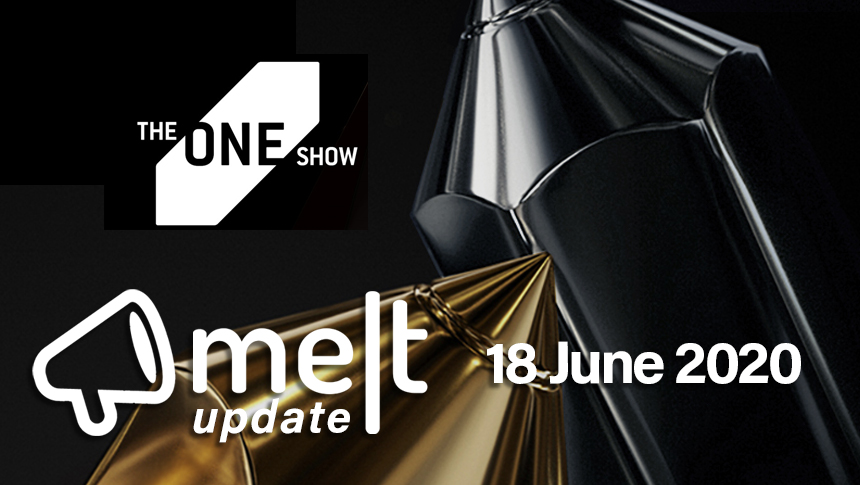 At Kyoorius, we're dealing with the coronavirus situation with the seriousness it deserves.
Therefore, we're doing what can be done remotely while keeping our followers informed on all that is happening in the world of media, advertising and marketing.
Consequently, till things improve, Melt in a Minute will change a bit.
The format will change from all video to a text-based post. A little more difficult to consume, but it's the best we can think of under the circumstances.
All of you, stay safe.
And stay informed with posts like this one.
Top News Of The Day:
1. The One Show 2020: 11 Wins For India By FCB India, Dentsu Webchutney, DDB Mudra & Ogilvy
The organisers of The One Show Awards have announced the Gold, Silver and Bronze winners. India has a total of eleven wins. According to Campaign India, FCB India bagged three Gold and four Bronze. The Gold wins and three Bronze were for Mumbai Police's 'The Punishing Signal'. The other Bronze win came for FCB India's 'Out and Proud Classified' for The Times of India. Dentsu Webchutney won two Gold for Swiggy's 'Voice of Hunger'.  Among other winners were DDB Mudra Group and Ogilvy. The agencies won Bronze for 'Project Free Period' (Johnson & Johnson) and 'The Legacy Project' (Pernod Ricard) respectively.  
2. WPP To Invest $30 Million To Combat Racism
WPP will invest $30 million over three years to combat racism, as noted by Campaign Asia. This amount will be used to fund inclusion programmes within the group and to support external organisations. The network said that it would make donations, offer services pro bono and work with media partners to support charities and other organisations committed to fighting racism, developing 'minority' talent and addressing issues that affect people of colour.

3. AirAsia India Launches Door-To-Door Baggage Service
AirAsia India has launched a door-to-door baggage service for its passengers, under which luggage would be picked up from a traveller's address in the city of departure and delivered to the place of stay in the destination city. As mentioned by livemint, this service is called 'AirAsia FlyPorter' and starts at an introductory price of Rs 500 for one-way delivery to or from the airport and is available in Bengaluru, New Delhi and Hyderabad as part of the first phase of launch with Mumbai coming shortly as well.

4. Perrier Appoints Chandni Kohli Dhall As CMO, India
Perrier, the French brand of natural carbonated water, has appointed Chandni Kohli Dhall as its Chief Marketing Officer for India. As reported by adgully, she will be responsible for devising the overall marketing strategy and executing the entire portfolio of Perrier India.