At Kyoorius, we're dealing with the coronavirus situation with the seriousness it deserves.
Therefore, we're doing what can be done remotely while keeping our followers informed on all that is happening in the world of media, advertising and marketing.
Consequently, till things improve, Melt in a Minute will change a bit.
The format will change from all video to a text-based post. A little more difficult to consume, but it's the best we can think of under the circumstances.
All of you, stay safe.
And stay informed with posts like this one.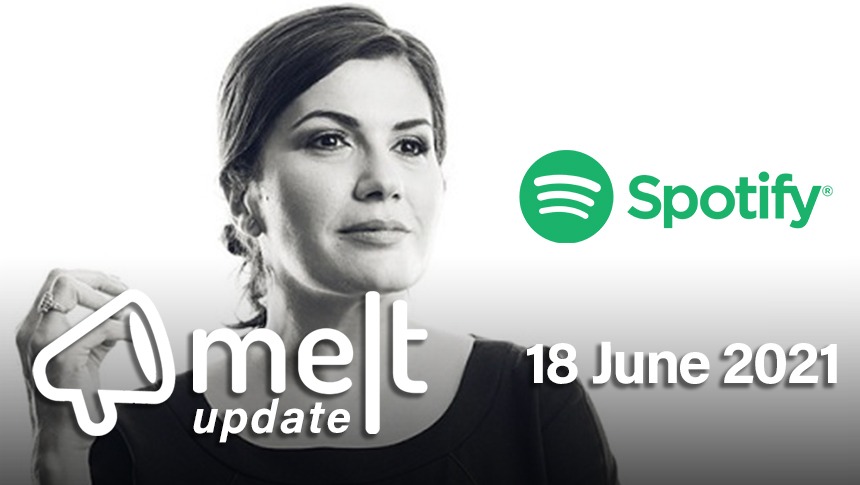 Top News:
1. Spotify Appoints Taj Alavi as Global Marketing Head
Spotify has hired Taj Alavi as its global marketing head. Alavi started in the position this month, according to campaign India. Prior to this, she worked at financial technology company Chime as VP of marketing and comms. Alavi also worked at Uber as senior director and global head of marketing communications.
2. Facebook Launches Podcast Streaming Feature
Facebook has launched a podcast streaming feature on the platform which will be live from 22 June 2021. As per livemint, these audio episodes will begin appearing on a creator's Facebook Page, which will let listeners directly comment on the content and tag their peers to alert them too. This will also make it easier for creators to directly interact with their fans.
3. GoDaddy Partners with ICC as Official Sponsor
GoDaddy has announced its official sponsorship of the International Cricket Council (ICC) World Test Championship 2021. As part of the partnership, the GoDaddy logo and GoDaddy Pro sub-brand logo will be promoted on in-stadia LED panels, along the sides of the boundary line and on the mid-wicket area on-ground. As reported by The Economic Times, this announcement is a continuation of GoDaddy's association with the ICC, starting with the Men's Cricket World Cup.
4. Snap Launches Creator Shows
Snap Inc has launched its first local and original Indian Creator Shows, produced by Qyuki and Weirdass comedy respectively, featuring actress Anushka Sen and comedian Vir Das. As per exchange4media, Snap's Creator Shows are first person, personality-driven shows made exclusively for Snapchat and available only on Snapchat's Discover platform. Episodes are three to five minutes in length.
5. Victoria's Secret Hires Priyanka Chopra in Rebranding Effort
As part of a rebranding effort, Victoria's Secret has signed a new roster led by American soccer star Megan Rapinoe, Priyanka Chopra Jones and Brazilian transgender model Valentina Sampaio. Criticized for its objectification of women, Victoria's Secret had abandoned its famed fashion show in 2019. As noted by The Economic Times, Victoria's Secret plans to resume its fashion show in 2022, but in a very different format.