At Kyoorius, we're dealing with the coronavirus situation with the seriousness it deserves.
Therefore, we're doing what can be done remotely while keeping our followers informed on all that is happening in the world of media, advertising and marketing.
Consequently, till things improve, Melt in a Minute will change a bit.
The format will change from all video to a text-based post. A little more difficult to consume, but it's the best we can think of under the circumstances.
All of you, stay safe.
And stay informed with posts like this one.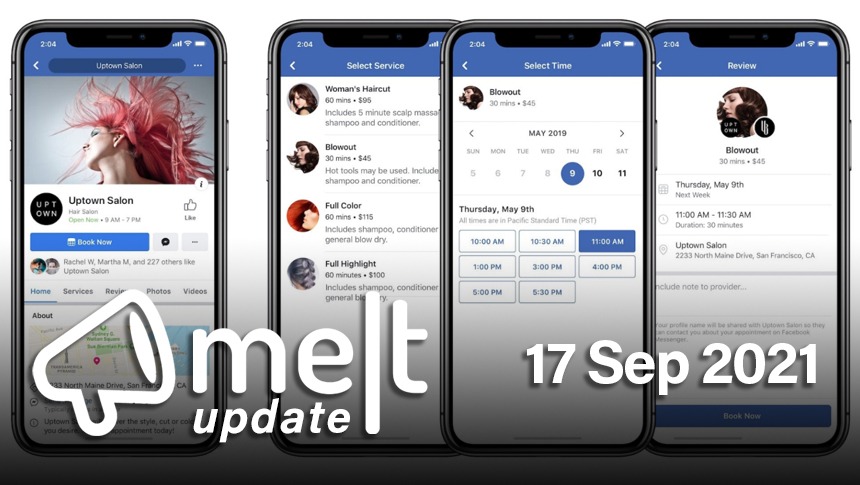 Top News:
1. Facebook Launches New Features for Business Owners
Facebook has launched new products and features for business owners, following the threat to its ad targeting business driven by Apple's new privacy features, which now allow mobile users to opt out of being tracked across their iOS apps. Facebook's new features will allow businesses to better position themselves in front of relevant audiences. As noted by TechCrunch, this includes updates that will let them reach customers, advertise to customers, chat with customers across Facebook apps, generate leads, acquire customers and more.
2. Dentsu India Appoints Roopam Garg as CEO, dx India
Dentsu India has appointed Roopam Garg as CEO for dentsu X (dX) India, effective immediately. Roopam, who has been in the role of Chief Operating Officer (COO) of dX India for five years, will now lead dX India comprising of dentsuX- palette, dentsuX-cubic and dentsuX-matrix. Roopam will continue to report into Divya Karani, CEO, Media – South Asia.
3. Apple's Prashant Paulose Joins Google TV
Prashant Paulose, Head of Apple's video and music business in India, has joined Google as Content Partnerships, Google TV, according to exchange4media. Apple had elevated Prashant as Video Business Lead, India in April this year. Before joining Apple, he was with Sony Pictures Networks India (SPNI) as AVP — Business Development, Digital & Sports.
4. Viacom18 Appoints Anil Jayaraj as CEO – Sports
Viacom18 has appointed Anil Jayaraj as CEO – Sports. As per campaign India, he will be leading the company's foray into acquisition, broadcasting and monetisation of sports properties. Jayaraj moves from Star Sports, where he was executive vice president.
5. FoxyMoron Appoints Umang Puri as Creative Director, North
FoxyMoron has appointed Umang Puri as Creative Director, North. In this role, he will be leading the creative operations for the agency's North clientele and work with agencies across the Zoo Media network. As reported by exchange4media, Umang will be reporting to Dhruv Warrior, National Creative Director.