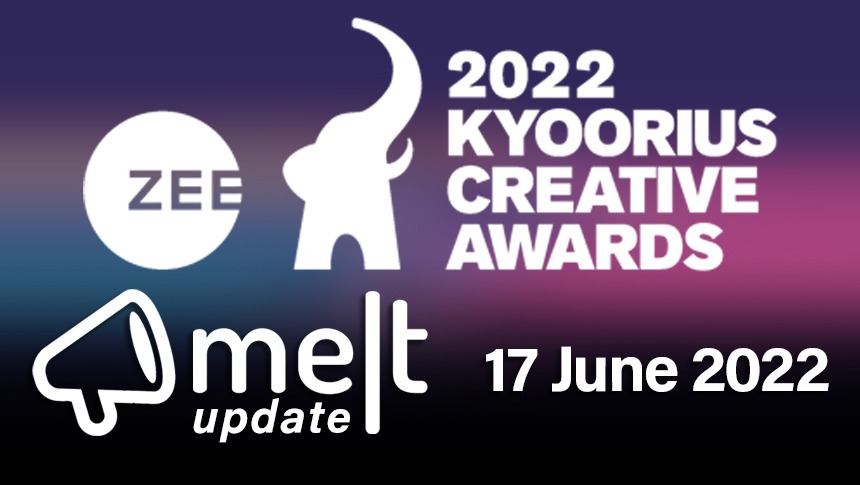 Top News:
1. The stage is set for KCA22
The 2022 Kyoorius Creative Awards is all set to announce the winners of the Blue, Brass, Purple Elephants tonight at the #KCA22 Night, being held at Jio World Convention Center, Mumbai. Will there be a Black Elephant? Find out late tonight at awards.kyoorius.com.
2. 32% more Indian entries at Cannes Lions
As per data released by Cannes Lions, India has sent a total of 921 entries to the Festival of Creativity 2022, making it the sixth largest participant, preceded by the US (7295), the UK (2155), Brazil (1930), Germany (1235), and France (1234).
3. Harsha Ramchandra promoted at Tata Sons
Harsha Ramchandra has been promoted to Head – Corporate Communications at Tata Sons. Here she will be leading group corporate communications including external, internal, and social media.
4. PepsiCo India appoints Garima Singh, elevates Viraj Chouhan
PepsiCo India announced the appointment of Garima Singh as Head of Govt Affairs & Comms. Singh takes over from the Chief Govt Affairs & Comms Officer, Viraj Chouhan, who was elevated to VP – Global Market Comms.
5. Zee Media appoints Devdas Krishnan as CBO for India Dotcom
Zee Media has appointed Devdas Krishnan as Chief Business Officer for India Dotcom Pvt Ltd business, to further strengthen its presence as one of the leading digital news networks in India.