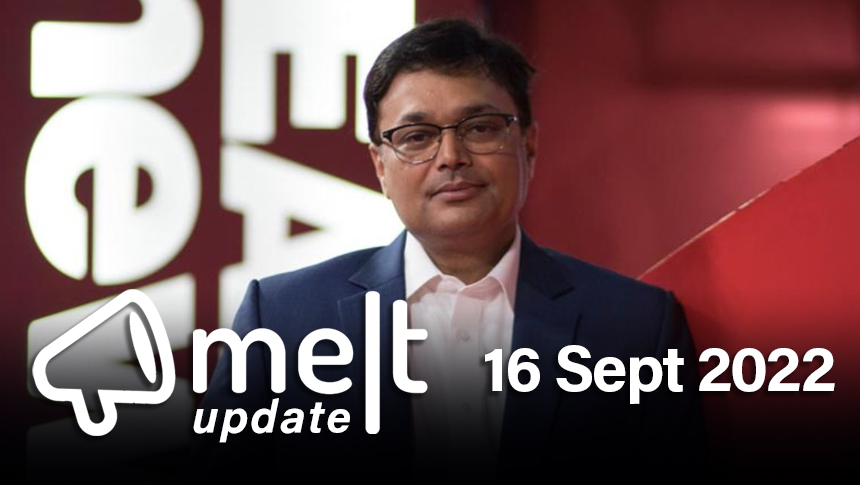 Top News:
1. ABP Network's Avinash Pandey takes over as NBDA President
The News Broadcasters and Digital Association's President Rajat Sharma has announced his resignation. Avinash Pandey, CEO, ABP Network, will fill in the presidency role at NBDA. Pandey was Vice President.
2. WSJ: Netflix's ad-tier estimated to reach ~40 mn viewers by Q3'23
Netflix Inc. estimated that an advertising-supported version of its streaming service would reach about 40 million viewers globally by the third quarter of 2023, according to a document reviewed by The Wall Street Journal that Netflix shared with ad buyers.
3. WhatsApp to let you create polls
Reports state that WhatsApp is working on an update that will allow users to create polls in chat. With this feature, which is under development, group participants will be able to share polls with other members of the group. It's likely to be possible to add up to 12 options.
4. Sumanto Chattopadhyay to retire from 82.5 Communications
Sumanto Chattopadhyay, Chairperson and CCO, 82.5 Communications, will be retiring later this month, after having been with the group for 30 years. Chattopadhyay set up 82.5 in 2019 after the agency was launched as a Soho Square rebrand.
5. 82.5 Communications announce new CCOs
Anuraag Khandelwal and Mayur Varma have taken over as joint Chief Creative Officers. Prior to this both Khandewal and Varma were ECDs and creative heads for 82.5 Communications.