At Kyoorius, we're dealing with the coronavirus situation with the seriousness it deserves.
Therefore, we're doing what can be done remotely while keeping our followers informed on all that is happening in the world of media, advertising and marketing.
Consequently, till things improve, Melt in a Minute will change a bit.
The format will change from all video to a text-based post. A little more difficult to consume, but it's the best we can think of under the circumstances.
All of you, stay safe.
And stay informed with posts like this one.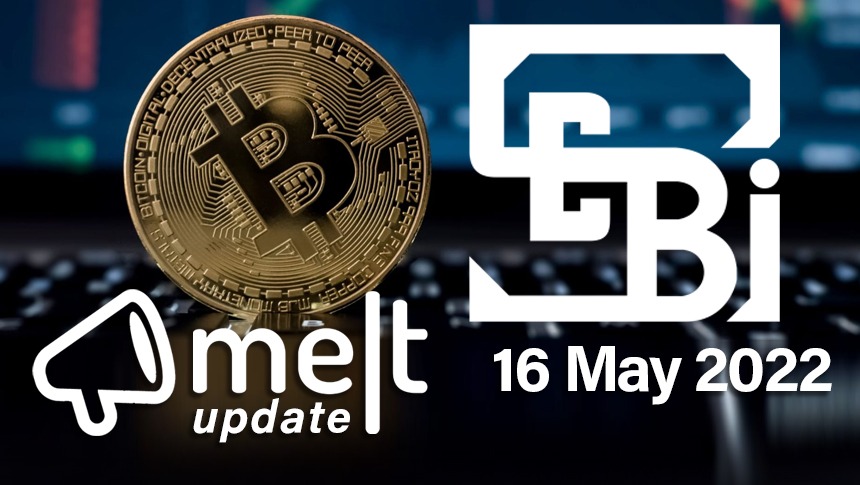 Top News:
1. SEBI suggests no celebrity endorsement for the crypto industry
The Securities and Exchange Board of India (SEBI) has suggested that no prominent personalities, or public figures including celebrities from the field of entertainment or sports, should endorse crypto products.
2. Swiggy acquires Times Internet's Dineout
Swiggy has announced the acquisition of Dineout from Times Internet. Post the acquisition, the dining out and restaurant tech platform will continue to operate as an independent app post.
3. Wunderman Thompson Mumbai appoints Anurag Tandon as Managing Partner
Wunderman Thompson India has appointed Anurag Tandon as its Managing Partner to lead its Mumbai operations, effective 16th May 2022. Tandon joins Wunderman Thompson from DDB Mudra
4. Pause On Hiring & More At Twitter
Reports say that Twitter has asked Consumer Product Leader, Kayvon Beykpour, and Head of Revenue Product, Bruce Falck, to step down. There is also a pause on hiring and "pulling back on spending in most areas"
5. Cannes Lions 2022 has nine Indians on shortlist jury panel
Sumitra Sengupta, Pravin Sutarm, Pallavi Chakravarti, Ashwini Deshpande, Hemant Shringy, Vaishali Verma, Gazal Jain, Anusheela Saha and Deepshikha Dharmara from India are on the shortlist jury panel.