At Kyoorius, we're dealing with the coronavirus situation with the seriousness it deserves.
Therefore, we're doing what can be done remotely while keeping our followers informed on all that is happening in the world of media, advertising and marketing.
Consequently, till things improve, Melt in a Minute will change a bit.
The format will change from all video to a text-based post. A little more difficult to consume, but it's the best we can think of under the circumstances.
All of you, stay safe.
And stay informed with posts like this one.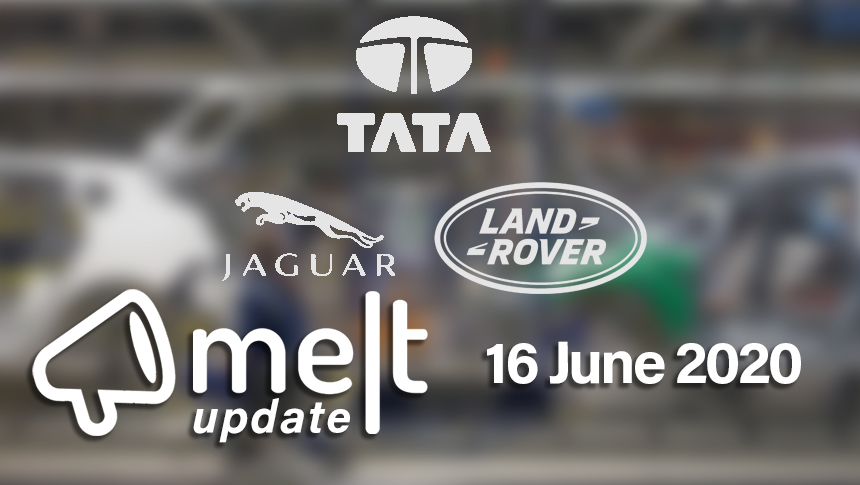 Top News Of The Day:
1. Tata Motors Expects To Slash About 1,100 Jobs At Jaguar Land Rover
Tata Motors expects to slash about 1,100 jobs at Jaguar Land Rover after it raised the cost-cutting target by $1.26 billion to ride out the disruptions caused by the coronavirus outbreak. As per Livemint, the automaker posted a consolidated fourth quarter net loss of Rs 9,894 crore, as the lockdown ravaged sales, including at JLR. Total revenue from operations fell 27.7% to Rs 62,493 crore in the quarter, which ended 31 March 2020.
2. Jyoti Bansal, CEO, PHD India, Moves On
Jyoti Bansal, CEO, PHD India, has moved on from the agency.  As per The Economic Times, Bansal had joined the Omnicom Media Group in 2009 as head – new business development. She was then appointed MD at PHD India in 2013 at the time of the agency's launch and elevated as CEO in 2018.
3. Satyajit Sen, VP, Media Management, Samsung India Moves To Havas Group Indonesia
Havas Group Indonesia has announced the appointment of Satyajit Sen as CEO for Havas Media. As noted by Campaign India, Sen moves from Samsung India where he was vice president – media management.  At Havas, he will report to Vishnu Mohan, chairman and CEO Havas Group, SEA, India and North Asia. 
4. BCCI Tentatively Schedules IPL Between Sep-Nov 2020
The Board of Control for Cricket in India (BCCI) has started planning for the Indian Premier League (IPL). Mumbai Mirror suggests that although the venues have not yet been finalised, the BCCI has tentatively scheduled it between 26 September to 8 November 2020. The IPL teams and players have not yet been formally informed but informal discussions with franchises are taking place.
5. DViO Digital Wins Digital Mandate For McDonald North & East India
DViO Digital has won the mandate to handle McDonald's digital outlay in the north and east India. As per The Economic Times, the Pune-based agency, which specializes in tech-enabled marcom services, will help to build and enhance McDonald's brand equity in the digital world.