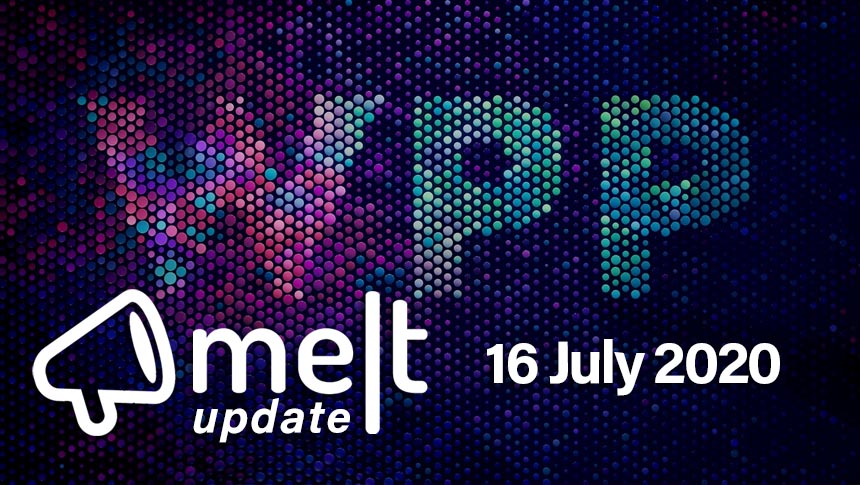 At Kyoorius, we're dealing with the coronavirus situation with the seriousness it deserves.
Therefore, we're doing what can be done remotely while keeping our followers informed on all that is happening in the world of media, advertising and marketing.
Consequently, till things improve, Melt in a Minute will change a bit.
The format will change from all video to a text-based post. A little more difficult to consume, but it's the best we can think of under the circumstances.
All of you, stay safe.
And stay informed with posts like this one.
Top Headlines Today:

1. WPP To End Salary Cuts For Senior Agency Executives
WPP will be ending voluntary salary cuts for about 3000 of its senior agency executives after three months. The agency giant had announced temporary salary reductions of between 10% and 20% at the end of March. Different WPP agencies implemented pay cuts at various points during April and the reductions are due to be phased out across July, depending on when each agency first introduced them. Campaign live reports that the decision on whether to end salary reductions for board members, including Mark Read, WPP chief executive, is still under review.  

2. Malini Parthasarathy Appointed As Chairperson of the Board of Directors of The Hindu Group Publishing
Malini Parthasarathy has been appointed as the Chairperson of the Board of Directors of The Hindu Group Publishing Private Limited, according to exchange4media. She will be taking over the reins from N Ram who stepped down from the position at the age of 75. Prior to this, Parthasarathy had been the Co-Chairperson.

3. Amazon Extends Work From Home For Employees Till 2021
Amazon.com Inc has extended its work from home policy for corporate employees until 2021. The company announced that employees who work in a role that can effectively be done from home are welcome to do so until 8 January 2021. As per livemint, essential workers at the company's warehouses are however required to continue working and fulfil online orders.

4. ZEE Relaunches 'Zindagi' on ZEE5
ZEE has announced the return of its content brand 'Zindagi', on its digital entertainment platform, ZEE5. As noted by exchange4media, Zindagi will offer shows that are global in nature, ranging from family dramas to romance. This mix of curated shows, featuring 1000+ hours of content, will be available for the global audiences on ZEE5.