At Kyoorius, we're dealing with the coronavirus situation with the seriousness it deserves.
Therefore, we're doing what can be done remotely while keeping our followers informed on all that is happening in the world of media, advertising and marketing.
Consequently, till things improve, Melt in a Minute will change a bit.
The format will change from all video to a text-based post. A little more difficult to consume, but it's the best we can think of under the circumstances.
All of you, stay safe.
And stay informed with posts like this one.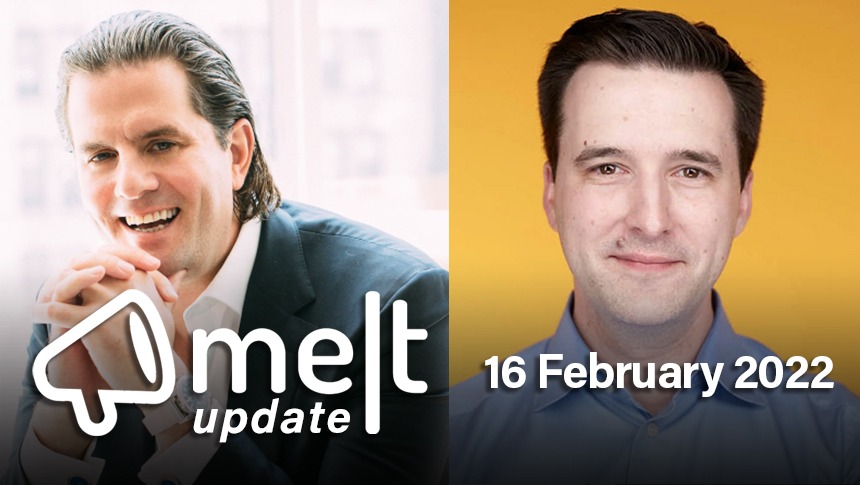 Top News
1. FCB Global CEO Carter Murray Departs; Tyler Turnbull Takes His Role
Carter Murray, global CEO of Interpublic Group creative agency FCB, will depart in March 2022. Tyler Turbull, CEO of FCB North America, will step into Murray's role as global CEO. Susan Credle, global chief creative officer at FCB, will take on the role of global chair, expanding her role to oversee all aspects of the agency, in addition to global creative. Both Turnbull and Credle will co-lead the agency and report directly to IPG CEO Phillippe Krakowsky.
2. Google's Amaresh Godbole Joins Publicis Groupe
Publicis Groupe India has appointed Amaresh Godbole as CEO, digital technology business. Godbole will be leading Digitas India and Indigo Consulting. His mandate also includes scaling up the Publicis Commerce D2C offering. He moves after a two-year stint with Google where he was head of creative and capability.
3. Facebook Renames 'News Feed' to 'Feed'
Facebook has announced that its 'news feed' will now be known as just the 'feed'. As per TechCrunch, this decision could be read as an attempt to separate Facebook from its reputation as a hub of misinformation. Separately, renaming the news feed could help distinguish regular posts from the actual 'Facebook News' section, a dedicated tab that will spotlight news stories from a diverse range of news sources.
4. OPPO's Global Media Director Jan Harling Joins Foodpanda
Foodpanda has appointed Jan Harling as director, marketing – new customer acquisition for APAC. He will be responsible for developing and owning the foodpanda regional media strategy across different touchpoints in APAC. Before joining foodpanda, Harling was global media director at OPPO for approximately a year, where he handled overall media strategy globally for OPPO and its subsidiary OnePlus.
5. Gaming App A23 Signs Shah Rukh Khan as Brand Ambassador
Gaming app A23 has roped in Shah Rukh Khan as its brand ambassador. The actor will feature in a brand campaign along with a first-of-its-kind responsible gaming campaign. Through this initiative, the brand intends to share the message of playing responsibly with safe online gaming practices for users across all platforms.