At Kyoorius, we're dealing with the coronavirus situation with the seriousness it deserves.
Therefore, we're doing what can be done remotely while keeping our followers informed on all that is happening in the world of media, advertising and marketing.
Consequently, till things improve, Melt in a Minute will change a bit.
The format will change from all video to a text-based post. A little more difficult to consume, but it's the best we can think of under the circumstances.
All of you, stay safe.
And stay informed with posts like this one.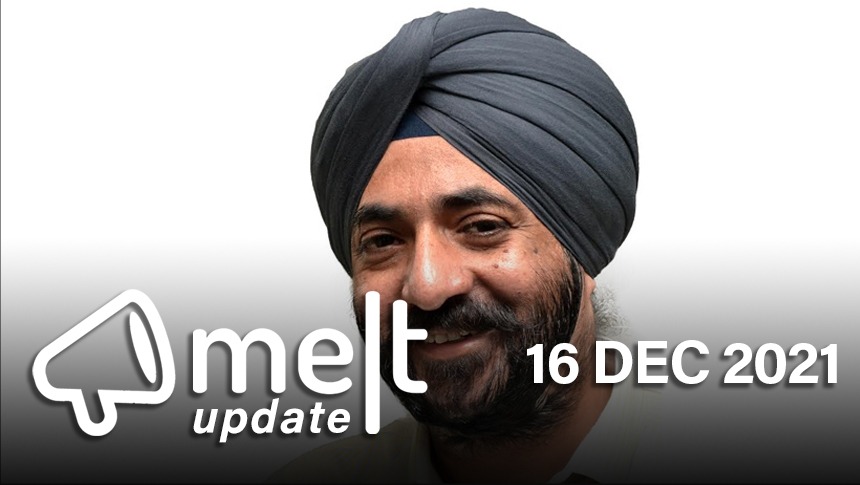 Top News:
1. Gaurav Jeet Singh Joins Facebook India as Director, Partnerships
Gaurav Jeet Singh, General Manager Media – South Asia at Unilever is all set to join as Director Partnerships at Facebook India, reports exchange4media. Singh has already stepped down from Unilever after being with the company for over 13 years. At Unilever, Singh has been responsible for driving media attributable business growth across all brands & categories in South Asia. 
2. Wunderman Thompson Appoints Lee Leggett as Chief Growth Officer, APAC
Wunderman Thompson has appointed Lee Leggett as Chief Growth Officer, APAC. Most recently the ANZ CEO, Leggett will be tasked with leading growth for the network with a focus on new business and key clients across the region. Leggett had joined the network as Wunderman Thompson ANZ CEO in June 2020.
3. Apple Delays Corporate 'Return-to-Office' Deadline
Facing a resurgence in Covid-19 cases and a fast-spreading new variant, Apple is delaying its corporate return-to-office deadline from 1 Feb 2022 to a "date yet to be determined", reports livemint.  Employees were informed of the move via a memo sent by Chief Executive Officer Tim Cook. Apple will also provide each employee a $1000 bonus that may be used for work-from-home needs.
4. Mindshare Rebrands Identity
Mindshare has rebranded its corporate identity, which includes separating the words "mind" and "share" that it believes will better represent its "accelerated good growth" brand positioning. Design agency NB Studio worked on the rebranding of Mindshare. WPP set up Mindshare in 1997 when it was formed through the merger of the media departments of Ogilvy and JWT. Clients include Nike and Unilever.
5. RepIndia Appoints Ipsita Kuthiala as Senior Account Director – Client Strategy
RepIndia has appointed Ipsita Kuthiala as Senior Account Director – Client Strategy. Ipsita will be closely working with the creative and strategic leadership to deliver innovative campaigns and benchmark results for prominent national and international brands. Prior to this, she was leading client strategy as Account Director at Cheil India.