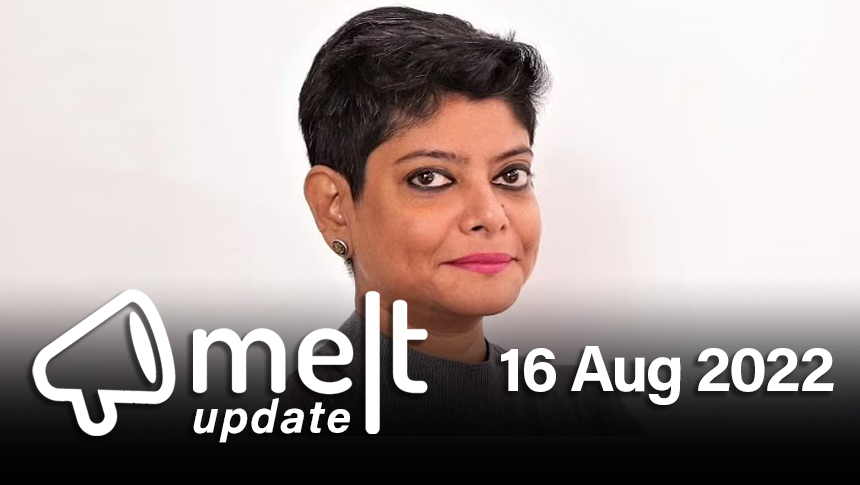 Top News:
1. Publicis WW India appoints Oindrila Roy as MD
Oindrila Roy, a client-centric business leader with over 20 years of experience across advertising, media and marketing, has been appointed as Managing Director at Publicis Worldwide, India.
2. Snapchat+ launched in India
Snapchat+ has been launched in India. A collection of exclusive, experimental, and pre-release features, the subscription will be available in India at ₹49 per month.
3. NEXT by Rediffusion launched
NEXT by Rediffusion, a new agency that will focus on start-ups, fintech, e-commerce, edtech, and eHealth, was launched on August 15. Headquartered in Mumbai, the agency will over the next 18 months expand to Delhi and Bangalore.
4. Sun TV ad revs up by 40.84% in Q1FY23
Sun TV Network Limited has declared its Q1FY23 results. Revenue for the quarter ended June 30, 2022 was up by 47.38 % at Rs.1,193.90 crore. The ad revenues for the quarter was up by 40.84 % at Rs.343.17 crore..
5. L&K Saatchi & Saatchi India appoints new ECD
L&K Saatchi & Saatchi India has appointed Shitu Patil as Head of Art & Executive Creative Director. Patil will be based out of Mumbai and report to both Kartik Smetacek and Rohit Malkani, Joint NCDs at the agency.