At Kyoorius, we're dealing with the coronavirus situation with the seriousness it deserves.
Therefore, we're doing what can be done remotely while keeping our followers informed on all that is happening in the world of media, advertising and marketing.
Consequently, till things improve, Melt in a Minute will change a bit.
The format will change from all video to a text-based post. A little more difficult to consume, but it's the best we can think of under the circumstances.
All of you, stay safe.
And stay informed with posts like this one.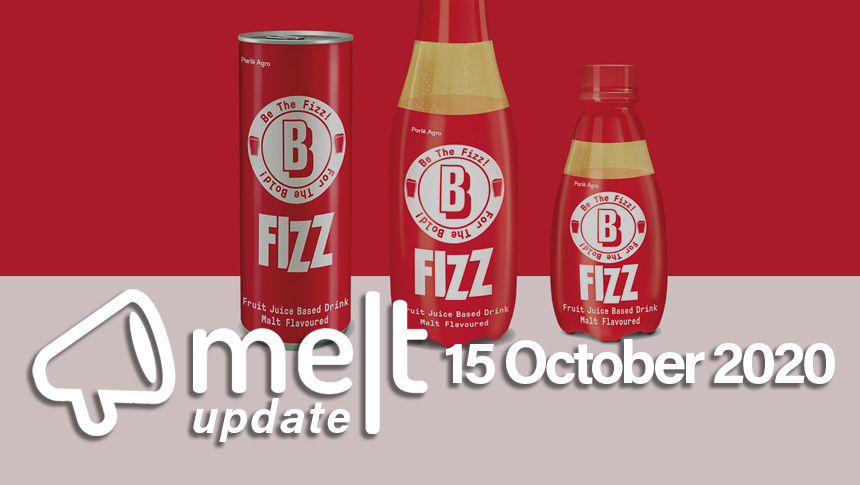 Top Headlines Today:
1. Parle Agro To Spend Rs 40-45 Cr To Market B-Fizz
Parle Agro has announced that it will spend Rs 40-45 crore in marketing its new malt flavoured fruit drink, B-Fizz. Priyanka Chopra Jonas has been appointed the national brand ambassador while Jr. NTR has been roped in as the brand ambassador for markets in the south for the B-Fizz brand that has been rolled out in over 2000 cities across the country. According to livemint, B-Fizz is a category extension of Appy Fizz.
2. Mindshare Fires Global CEO & Founder, Nick Emery
Mindshare has fired its global CEO and founder, Nick Emery, as reported by adweek. According to a statement by its parent company, GroupM, Emery has "left the business with immediate effect following a clear breach of the company's code of conduct." GroupM CEO Christian Juhl is taking on the role of interim CEO at Mindshare until a permanent successor is appointed. Juhl said in a statement that GroupM and its agencies will not tolerate "inappropriate and offensive behaviour". The company did not elaborate further.
3. BARC India To Suspend Reporting Of News Channels' Ratings For Next 8-12 Weeks
BARC India (Broadcast Audience Research Council), has decided to suspend reporting of news channels' ratings with immediate effect, till it completed a complete review of the current standards of measuring and reporting the data of niche genres. According to The Economic Times, the review is expected to take between 8-12 weeks and will be conducted by BARC's technical committee. This will impact all Hindi, regional, English news and business news broadcasters. BARC will continue to provide estimates for the overall news genre every week by state and language.
4. YouTube To Remove Videos Containing COVID-19 Vaccine Misinformation
YouTube announced that it will remove videos containing COVID-19 vaccine misinformation. According to The Verge, YouTube said that the content about a vaccine that contradicts information from health experts or the World Health Organisation will not be permitted on the video sharing platform. The new guidelines are an expansion of YouTube's existing COVID-19 Medical Misinformation Policy, which does not allow videos that falsely suggest the coronavirus doesn't exist, discourage mainstream medical care for the disease, or say the virus is not contagious.
5. WarnerMedia To Shut Down HBO Movie Channels In India & Pakistan
WarnerMedia International has announced the shutdown of the HBO SD (standard definition) and HD (high definition) linear movie channels in India and Pakistan, as well as the WB linear movie channel in India, Pakistan, Bangladesh and Maldives, effective 15 December, 2020. As noted by livemint, it will continue to operate and invest in Cartoon Network and POGO in south Asia, including increasing local animation production in this region.