At Kyoorius, we're dealing with the coronavirus situation with the seriousness it deserves.
Therefore, we're doing what can be done remotely while keeping our followers informed on all that is happening in the world of media, advertising and marketing.
Consequently, till things improve, Melt in a Minute will change a bit.
The format will change from all video to a text-based post. A little more difficult to consume, but it's the best we can think of under the circumstances.
All of you, stay safe.
And stay informed with posts like this one.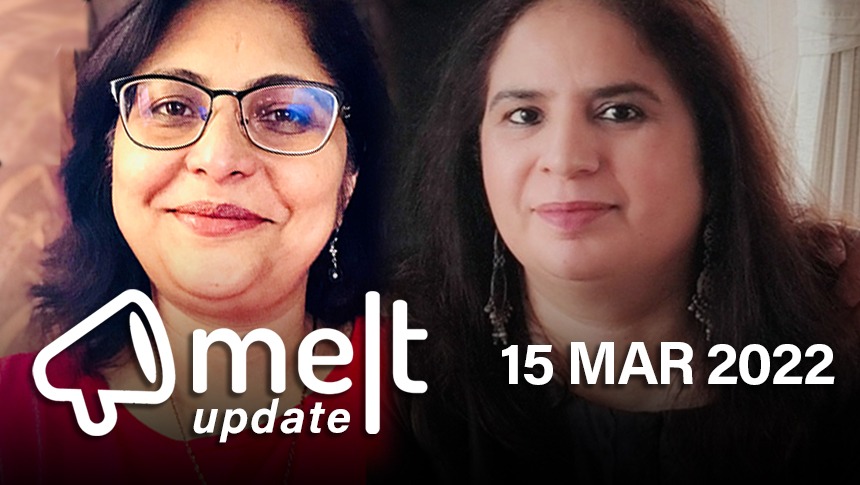 Top News:
1. Leadership Announcements From Mediabrands India
Aditi Mishra has been announced as the new CEO of Lodestar UM India. Mishra replaces Nandini Dias, who announced her exit today. Hema Malik has also been elevated to Chief Investment Officer, Mediabrands India. Both Mishra and Malik will now be part of the Mediabrands India Leadership Team.
2. New roles for Aalap Desai & Titus Upputuru
Dentsu India announced the elevation of Aalap Desai to CCO of Taproot Dentsu and isobar India. Titus Upputuru has been elevated as NCD, Taproot Dentsu, Gurugram, with an additional mandate to lead integrated solutions for dentsu Creative India.
3. DiscoveryPlus + HBO Max
Discovery, which is expected to close its acquisition of WarnerMedia in Q2'22, confirmed its plans to combine its streaming service Discovery Plus and WarnerMedia's HBO Max into one service rather than offer the two platforms as a bundle.
4. New transcription feature for YouTube Android
YouTube is bringing video transcriptions to its Android app. According to Android Police, with this new feature, users do not need to be sitting in front of a computer to scroll through a script.
5. 'Moderators' for Insta's Live Streams
Instagram announced that it will finally be allowing 'Live' creators to appoint moderators during their streams. According to The Verge, Mods will have the ability to report comments, remove viewers from the stream, as well as turn off comments for a specific viewer.