At Kyoorius, we're dealing with the coronavirus situation with the seriousness it deserves.
Therefore, we're doing what can be done remotely while keeping our followers informed on all that is happening in the world of media, advertising and marketing.
Consequently, till things improve, Melt in a Minute will change a bit.
The format will change from all video to a text-based post. A little more difficult to consume, but it's the best we can think of under the circumstances.
All of you, stay safe.
And stay informed with posts like this one.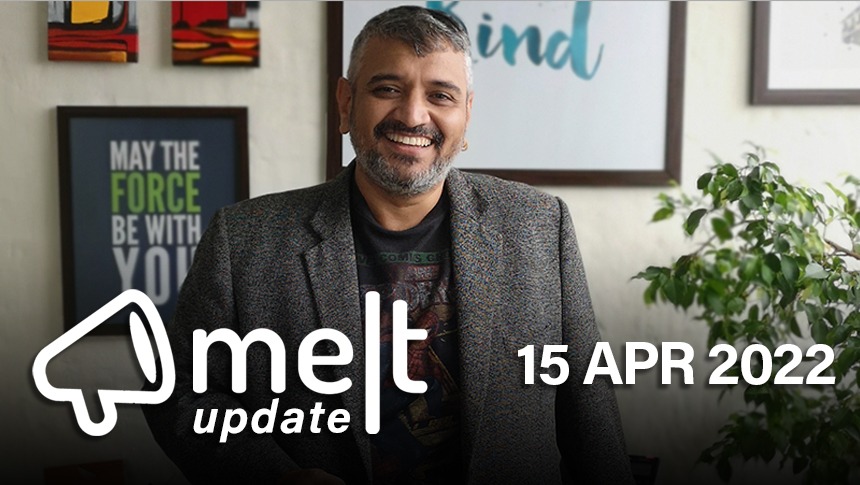 Top News:
1. Kunal Jeswani elevated to Group CEO – Ogilvy Singapore & Malaysia
After 17 years with Ogilvy India, Kunal Jeswani will be moving to Singapore as Group Chief Executive, Ogilvy Singapore & Malaysia. Jeswani will succeed Chris Riley, who is departing the agency.
2. VR Rajesh to take over Ogilvy India leadership role
Effective 1st June 2022, VR Rajesh will be elevated to Group President, Ogilvy India. As Group President, he will lead the integrated Ogilvy India P&L across all offices.
3. Viacom18 launches sports channel Sports18
Viacom18 announced the launch of Sports18, the network's dedicated sports broadcasting channel. The pay-TV channel is available in SD & HD on leading DTH service providers across the country.
4. INS urges all members to increase ad rates by 20%
The Indian Newspaper Society has recommended that all its members increase its advertising rates by 20%, as a response to the increase in newsprint prices which have crossed US$ 1,000 per MT.
5. Clubhouse rolls out dark mode on Android
As a part of the development addressing user concerns and desired UI, Clubhouse has rolled out dark mode, describing it as 'light, but not too light, text on a velvety dark background'.