At Kyoorius, we're dealing with the coronavirus situation with the seriousness it deserves.
Therefore, we're doing what can be done remotely while keeping our followers informed on all that is happening in the world of media, advertising and marketing.
Consequently, till things improve, Melt in a Minute will change a bit.
The format will change from all video to a text-based post. A little more difficult to consume, but it's the best we can think of under the circumstances.
All of you, stay safe.
And stay informed with posts like this one.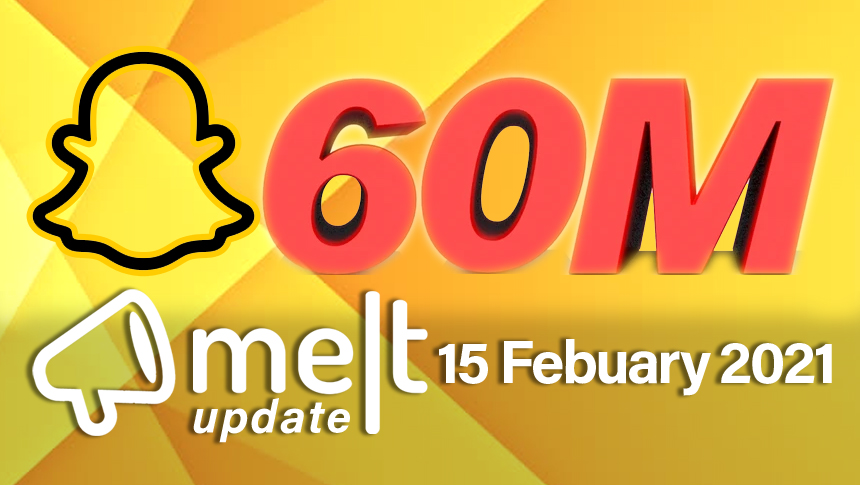 Top News:
1. Snapchat's User Base Crosses 60 Million Mark in India
Multi-media messaging app Snapchat's user base has crossed the 60 million mark in India, as reported by exchange4media. Globally, Snapchat had 265 million daily active users in the December 2020 quarter with over 5 billion 'snaps' being created daily on an average by users on the platform. The company aims to continue building on the growth momentum across product development, partnerships and the augmented reality experience.

2. Bangalore International Airport Ropes in DMB India as Lead Communication Partner
Bangalore International Airport has brought on board dentsumcgarrybowen (dmb) India as its lead communication partner for the next three years. As per afaqs, the agency won the account following a multi-agency pitch and will service the brand from its Bengaluru office.
3. Cheil Worldwide Appoints Will Jin as Managing Director, Cheil South West Asia
Cheil Worldwide has appointed Will Jin as the new managing director for Cheil South West Asia (SWA) region. Prior to this, he was President of Cheil Latin America for six years. According to The Economic Times, Jin has also served as the head of the Cheil Worldwide Office in Athens and established the Cheil Worldwide Office in Italy.
4. Volvo Cars India Elevates Jyoti Malhotra as Managing Director
Volvo Cars' India arm has elevated Jyoti Malhotra as managing director. He will be the first Indian to head Volvo Cars India. As noted by campaign India, Malhotra currently serves as director – sales and marketing. He takes over from Charles Frump, who has completed his tenure in India and is moving over to another global assignment. Malhotra takes over from Frump on 1 March 2021.
5. Swiggy Awards Communication Mandate to Pink Lemonade Communications
Swiggy has awarded its communication mandate to Pink Lemonade Communications. The agency will run the digital marketing objectives of Swiggy's in-house brands Homely, The Bowl Company, and Breakfast Express. It will manage full-stack digital solutions including creative ideation, content strategy and creation, social media marketing, and online reputation management. As per The Economic Times, the account was won after a multi-agency pitch.