At Kyoorius, we're dealing with the coronavirus situation with the seriousness it deserves.
Therefore, we're doing what can be done remotely while keeping our followers informed on all that is happening in the world of media, advertising and marketing.
Consequently, till things improve, Melt in a Minute will change a bit.
The format will change from all video to a text-based post. A little more difficult to consume, but it's the best we can think of under the circumstances.
All of you, stay safe.
And stay informed with posts like this one.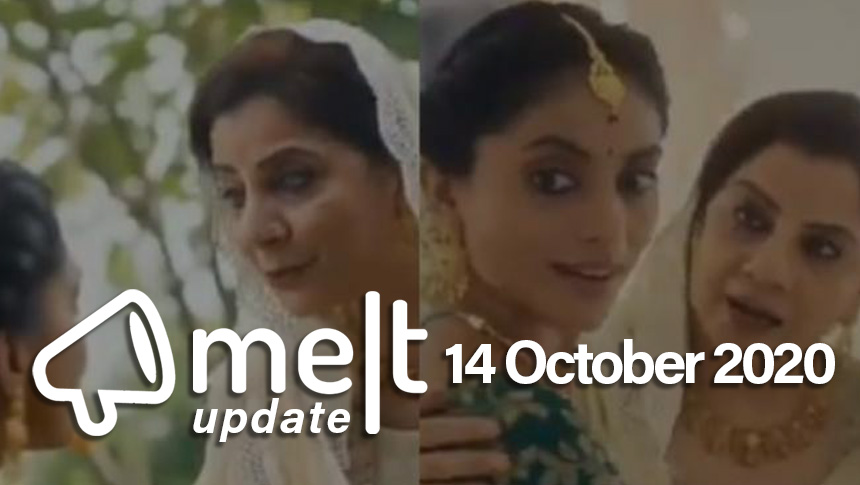 Top Headlines Of The Day:
1. IAA Urges Government To Provide A Safe Environment To Advertise; ASCI, The Ad Club, AAAI condemn attacks on Tanishq ad
The India Chapter of the International Advertising Association (IAA) has urged the concerned Government departments to take note of the intimidating behaviour of individuals with respect to advertising. As reported by campaign India, IAA has suggested that there is a need to strengthen and safeguard the fundamental right to express and receive commercial expression as guaranteed in Section 19 (1) (A) of the Constitution of India. This follows the social media outrage which led to Tanishq pulling down a recent ad. The Advertising Standards Council of India (ASCI), The Advertising Club and Advertising Agencies Association of India (AAAI) have also issued statements condemning attacks on Tanishq ad.


2. Facebook To Ban Ads That Discourage Vaccinations
Facebook has announced that it will ban ads on its platform that discourage vaccinations — with an exception carved out for advocacy ads about government vaccine policies. As per livemint, Facebook has already started banning ads about vaccine "hoaxes," such as the false idea that vaccinations cause autism. The latest policy expands the ban to ads that discourage vaccines for any reason.
3. Google Journalist Studio Introduces Two New Tools For Reporters
Google Journalist studio has unveiled two new products that will aid investigative journalism and other projects that require sifting through vast troves of documents and data. In an official blog post, Google said that the first tool is called 'Pinpoint', that can pull out names and locations which appear most often in any batch of documents, and allow reporters to dive into specific mentions of keywords in each file. The other Journalist Studio tool is called the Common Knowledge Project, which allows reporters to make interactive visualizations out of public records data with just a few clicks.

4. Havas Launches Havas CX
Havas launches Havas CX, a global customer experience network that brings together its digital transformation, ecommerce, customer experience design and customer acquisition and engagement under one umbrella. Havas CX will bring together 1,200 people from across 20 agencies in Havas Creative. It will span 18 major Havas Villages with key hubs in London, Paris, New York and Mumbai.

5. Cello Group Ropes In Amitabh Bachchan As Brand Ambassador
Cello Group has roped in actor Amitabh Bachchan as its brand ambassador. The actor will be seen endorsing the brand's range of products across social media platforms. He will appear in different digital campaigns to showcase Cello's commitment to improving people's lives through the best affordable products in various categories.