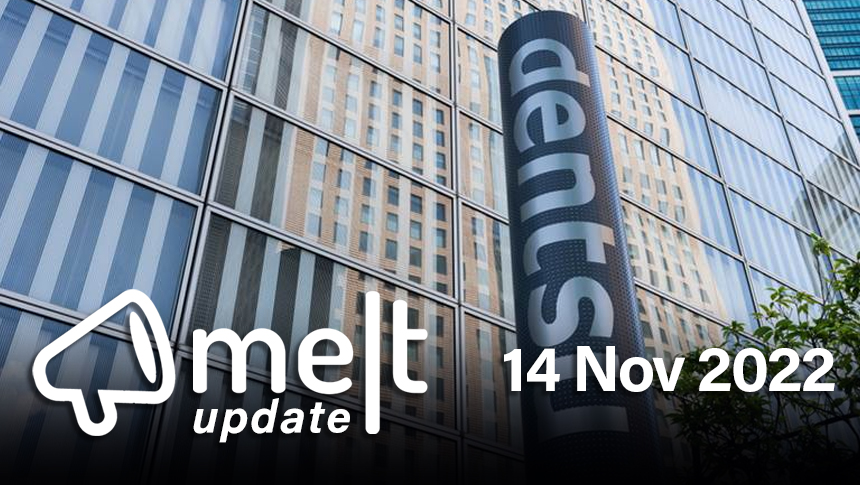 Top News:
1. Dentsu Group outlines new global management structure
Led by Dentsu president and CEO, Hiroshi Igarashi, the new management structure will consist of a 36-person Group Management Team, within which a smaller 21-member Group Executive Management team will form the executive decision-making body.
2. Gaurav Dwivedi appointed CEO of Prasar Bharati
Gaurav Dwivedi has been appointed as the Chief Executive Officer of Prasar Bharati. The appointment will be with effect from the date he assumes charge of the office, for a term of five years.
3. Ceat brings in Lakshmi Narayanan B as CMO
Ceat has announced the appointment of Lakshmi Narayanan B as Chief Marketing Officer. He will lead the marketing initiatives of the company across passenger vehicles and the truck and bus segments. He moves from Asian Paints where he was Head – Marketing.
4. Ankit Kapoor quits Nestlé
Ankit Kapoor has announced his exit from Nestlé. He was Head of Category Marketing – Chocolates and Confectionery. Kapoor updated his LinkedIn profile to reflect his move.
Kapoor joined the company in 2016
5. GroupM launches coalition to tackle ad-based carbon emissions
GroupM announced the creation of a client coalition that unites nearly 20 leading advertisers — collectively representing $10B in global advertising investment — with a shared commitment to accelerate the decarbonization of the world's media supply chain.