At Kyoorius, we're dealing with the coronavirus situation with the seriousness it deserves.
Therefore, we're doing what can be done remotely while keeping our followers informed on all that is happening in the world of media, advertising and marketing.
Consequently, till things improve, Melt in a Minute will change a bit.
The format will change from all video to a text-based post. A little more difficult to consume, but it's the best we can think of under the circumstances.
All of you, stay safe.
And stay informed with posts like this one.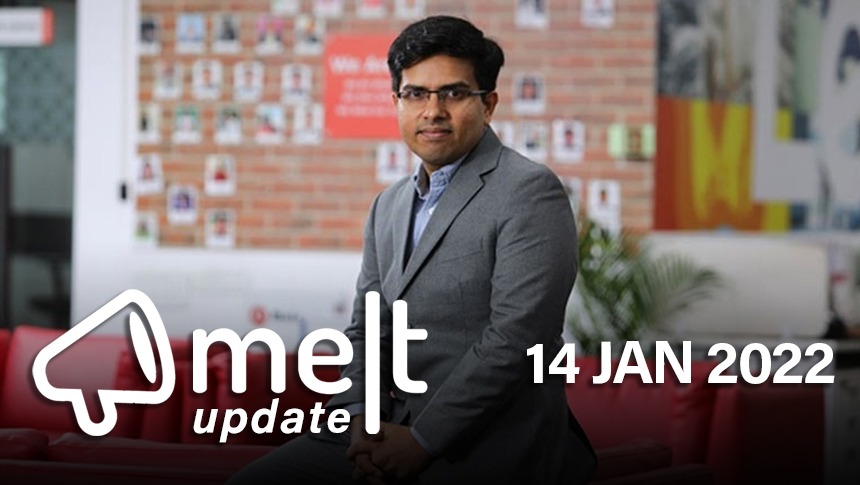 Top News:

1. Britannia Industries Appoints Amit Doshi as CMO
Britannia Industries has appointed Amit Doshi as Chief Marketing Officer, effective 17 January 2022. He takes over from Vinay Subramanyam who left the company in December 2021. In his previous assignment, Doshi was Director, Marketing, Lenovo (India and South Asia).

2. Anheuser-Busch InBev Unveils New Brand Identity
Anheuser-Busch InBev (AB InBev) has unveiled a new visual brand identity which aims to reflect the brewer's new global purpose. Global consultancy Prophet spearheaded the design for the company, which counts Budweiser, Corona and Stella Artois among its portfolio. AB InBev's wordmark was also redesigned with a modernised typography.
3. AGL Renews Multi-Year Ecommerce Mandate with Reckitt India
AdGlobal360 (AGL) has consolidated their ongoing partnership with Reckitt India by renewing a multi-year contract tasked with managing and growing the ecommerce business. As per afaqs, the mandate cements the five-year old ongoing relationship between Reckitt India and AGL. AGL became a part of Hakuhodo Group in early 2020.
4. Wavemaker UK Hires Katie Less as Chief Growth Officer
Wavemaker UK has hired former Lucky Generals chief executive Katie Lee as its chief growth officer. Lee left Lucky Generals a year ago to become chief executive of women's hypnotherapy app Clementine. As per campaign UK, her immediate priority will be to help Wavemaker grow and tell a compelling story to prospective and current clients.