At Kyoorius, we're dealing with the coronavirus situation with the seriousness it deserves.
Therefore, we're doing what can be done remotely while keeping our followers informed on all that is happening in the world of media, advertising and marketing.
Consequently, till things improve, Melt in a Minute will change a bit.
The format will change from all video to a text-based post. A little more difficult to consume, but it's the best we can think of under the circumstances.
All of you, stay safe.
And stay informed with posts like this one.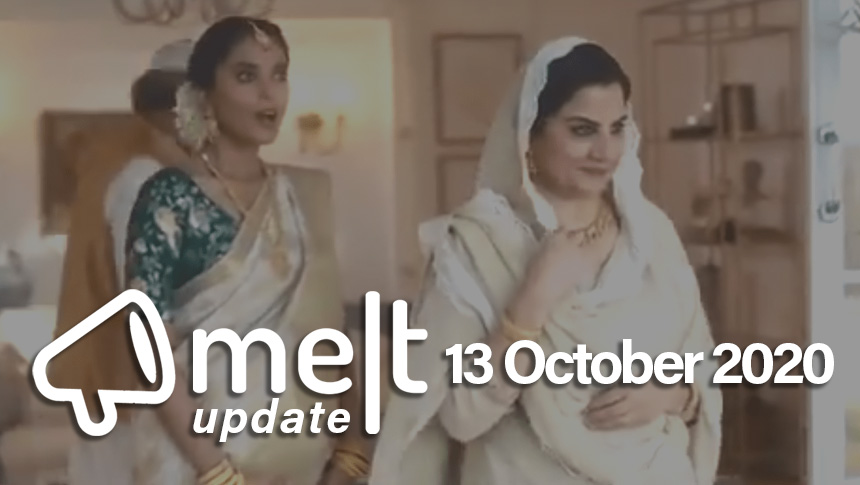 Top Headlines of the Day:
1. Tanishq Jewellery Withdraws Ad Amid Social Media Controversy
Tata Group's Tanishq Jewellery has buckled to the pressure from the weakest enemy – the noise on social media. Yesterday, social media went into a tizzy, accusing Tanishq of promoting Hindu-Muslim marriages in its latest #EkatvamByTanishq ad. The hashtag #BoycottTanishq became a top trend and consequently, the jewellery brand pulled down the advertisement from its YouTube page today.
2. Twitter Appoints Myers-Cavanagh As New Head of Policy Communications, APAC
Twitter has appointed Lauren Myers-Cavanagh as its new head of policy communications for APAC. Myers-Cavanagh will set the strategy for policy communications working in partnership with Twitter's public policy team, focusing in particular on issues of transparency, the open internet and Twitter's work to protect the conversation around elections. As per marketing interactive, she will report to Ian Plunkett, Twitter's global director of policy communications.
3. Star Sports CEO Gautam Thakar Steps Down
Star Sports CEO Gautam Thakar has stepped down from his position. As reported by exchange4media, Sanjog Gupta, Executive Vice President of Star TV Network, will be heading the sports division in his place. Thakar joined Star India two years back in 2018 and has worked for over two years as the CEO of Star Sports.
4. dentsu X India Wins Media Mandate for AMFI
dentsu X India has won the media mandate for the Association of Mutual Funds in India (AMFI). Dentsu X was also the incumbent agency, having handled the brand since 2016. The agency won the account following a multi-agency pitch.