At Kyoorius, we're dealing with the coronavirus situation with the seriousness it deserves.
Therefore, we're doing what can be done remotely while keeping our followers informed on all that is happening in the world of media, advertising and marketing.
Consequently, till things improve, Melt in a Minute will change a bit.
The format will change from all video to a text-based post. A little more difficult to consume, but it's the best we can think of under the circumstances.
All of you, stay safe.
And stay informed with posts like this one.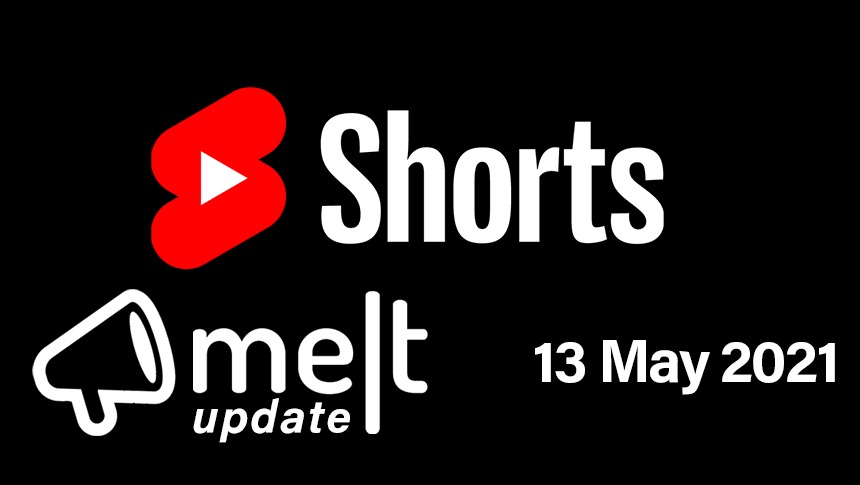 Top News:
1. YouTube Announces $100 Million Creator Fund for 'Shorts'
 YouTube has announced a $100 million fund to pay content creators who make videos on its new short-form video feature Shorts. According to The Economic Times, the fund will launch in the coming months and pay creators this year and 2022. The investment comes as platforms are racing to attract creators who are building huge fan followings by filming short comedy skits and dance routines.
2. Nikhil Gandhi Quits TikTok
Nikhil Gandhi, TikTok's head in Middle East, Turkey, Africa (META), and South Asia, has quit. As per afaqs, Daniel Habashi will expand his role from TikTok GM of Canada to now also serve as interim TikTok GM of META (Middle East, Turkey, and Africa) and South Asia. Gandhi joined TikTok in 2017 as head of India and South Asia and was redesignated to his last known role in January 2021 after the short video app wrapped up its India operations following its ban in India in June 2020.
3. ASCI's Manisha Kapoor Named VP, ICAS
The Advertising Standards Council of India's (ASCI) general secretary Manisha Kapoor has been appointed to the executive committee of the International Council for Advertising Self-Regulation (ICAS) as vice president. As reported by campaign India, Kapoor will be one of the four vice presidents on the executive committee. In her new she will be tasked with taking the self-regulation agenda forward globally.
4. ZEEL appoints Vivek Arora as Head – Alliances & Partnerships, South Asia
Zee Entertainment Enterprises Limited (ZEEL) has roped in Vivek Arora as Head – Alliances & Partnerships, South Asia, as per exchange4media. Prior to joining ZEEL, he was with TV18 Broadcast as Vice President Distribution for over 3 years. Arora has also worked with Havas as a Project Lead where he was responsible for digital content and social marketing solutions for brands besides generating revenue from in-house, government, and public sector clients in India and SAARC region.
5. Garage Worldwide Appoints Manish Arora as Head, Business
Garage Worldwide, the digital and design arm of Famous Innovations, has appointed Manish Arora as head of business. As noted by campaign India, Arora moves after an entrepreneurial stint which saw him launch The Zebras. He has previously worked with Quadrant, Ogilvy, Percept and Saints & Warriors.