At Kyoorius, we're dealing with the coronavirus situation with the seriousness it deserves.
Therefore, we're doing what can be done remotely while keeping our followers informed on all that is happening in the world of media, advertising and marketing.
Consequently, till things improve, Melt in a Minute will change a bit.
The format will change from all video to a text-based post. A little more difficult to consume, but it's the best we can think of under the circumstances.
All of you, stay safe.
And stay informed with posts like this one.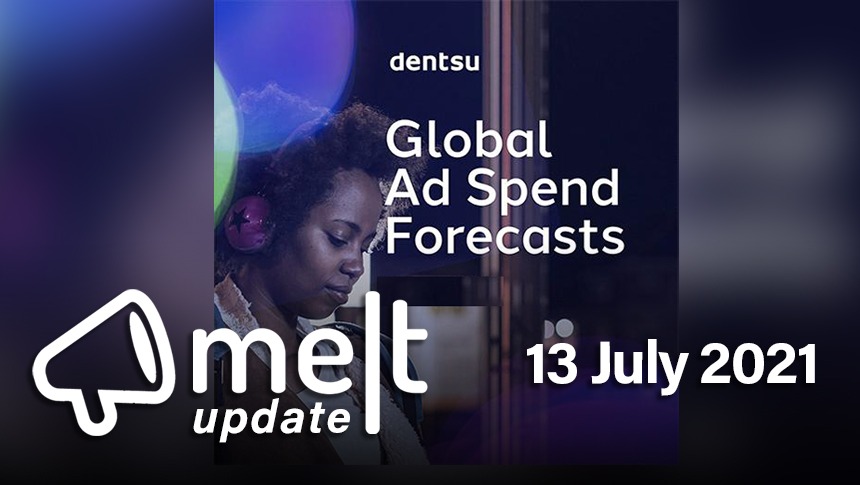 Top News

1. India Ad Spend to Hit US$9 Billion
Dentsu International's latest ad spend report states that Asia Pacific ad spend is expected to grow by 8% to US$229 billion this year, with Australia and India forecasting especially high growth rates. India's ad spend is predicted to grow by 10.8% this year to reach US$9 billion, following a steep 12.9% decline last year. India is also expected to see a resurgence in digital advertising spend though TV is still the main contributor with a 40.9% share of spend.

2. Chris Finazzo, President, Burger King Americas, Quits
Burger King Americas president Chris Finazzo has exited the burger chain, according to Marketing Drive. Chief Marketing Officer Ellie Doty and Chief Operating Officer Tom Curtis will lead the company's U.S. and Canada business on an interim basis, reporting directly to José Cil, CEO of parent company Restaurant Brands International. Finazzo had worked for Burger King since 2014, and managed the restaurant's domestic business for about four years.

3. Sociowash Retains Oral-B Mandate
Oral-B has awarded its digital mandate to Sociowash, as reported by exchange4media. The creative digital agency will be continuing its partnership with the brand for the second year in a row. Sociowash, along with Oral-B, created and executed campaigns like Muskaan Zindagi Ki, Smile Suraksha Programme, and Oral-B: Magical brushing for kids playlist.

4. Tinder Partners with Netflix
Tinder is partnering with Netflix as the official casting partner for its Indian dating reality show, "IRL: In Real Love". As per afaqs, singles on Tinder can apply for the show. All the 'Swipe Rights' on the in-app casting callout will be redirected to a registration page. The selection of participants will be at Netflix's or its appointed casting organiser's sole discretion.