At Kyoorius, we're dealing with the coronavirus situation with the seriousness it deserves.
Therefore, we're doing what can be done remotely while keeping our followers informed on all that is happening in the world of media, advertising and marketing.
Consequently, till things improve, Melt in a Minute will change a bit.
The format will change from all video to a text-based post. A little more difficult to consume, but it's the best we can think of under the circumstances.
All of you, stay safe.
And stay informed with posts like this one.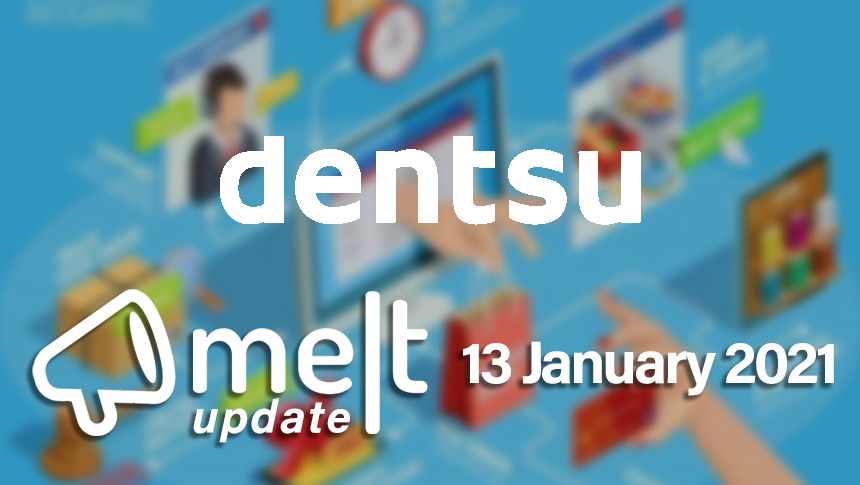 Top News:
1. Dentsu International Launches 'Total Commerce' in India
Dentsu international has launched its global commerce unit 'Total Commerce' in India. 'Total Commerce' unites all of the conglomerate's commerce capabilities under a single umbrella, encapsulating every aspect of e-commerce, last-mile delivery as well as retail radius communication. The initiative attempts to find solutions to a world where manufacturers are jumping to consumers directly, where start-ups are disrupting the marketplace, and where branding is playing a significantly unique role.

2. Amazon Launches Prime Video Mobile Edition

Amazon has launched Prime Video Mobile Edition – a mobile-only plan in India at an introductory price of Rs 89. India becomes the first Amazon Prime country in the world to offer customers a mobile-only Prime Video plan. Prime Video has partnered with Bharti Airtel for the first roll-out of Prime Video Mobile Edition. As per afaqs, Airtel customers can enjoy Prime Video Mobile Edition through pre-paid recharges.

3. Google Appoints Rob Learthern as VP – Privacy Product Management
Google has appointed Rob Leathern as vice president – privacy product management. He joins from Facebook where he was director of product management. As reported by The Economic Times, Leathern was often the public face of Facebook's controversial political advertising policies and had quit the company in December 2020.

4. VMLY&R Commerce Encompass Elevates Shanker Shinde to COO
VMLY&R Commerce Encompass has elevated Shankar Shinde to chief operating officer. He earlier served as a managing partner in Geometry Encompass and was responsible for duties across rural, shopper and urban activation practices. According to The Economic Times, he has also worked with has Unilever, Mondelez, Coke, TATA Motors, among many others.

5. Publicis Media Moves OOH Buying to In-house Agencies
Publicis Media has moved all its out-of-home buying in UK to its in-house agencies with immediate effect. The move has brought an end to its 27-year partnership with Dentsu's Posterscope. Publicis has reportedly set the state for the OOH division by bringing in staff from other agencies like Starcom, Spark Foundry and Zenith. As noted by exchange4media, the decision is not relevant for India.