At Kyoorius, we're dealing with the coronavirus situation with the seriousness it deserves.
Therefore, we're doing what can be done remotely while keeping our followers informed on all that is happening in the world of media, advertising and marketing.
Consequently, till things improve, Melt in a Minute will change a bit.
The format will change from all video to a text-based post. A little more difficult to consume, but it's the best we can think of under the circumstances.
All of you, stay safe.
And stay informed with posts like this one.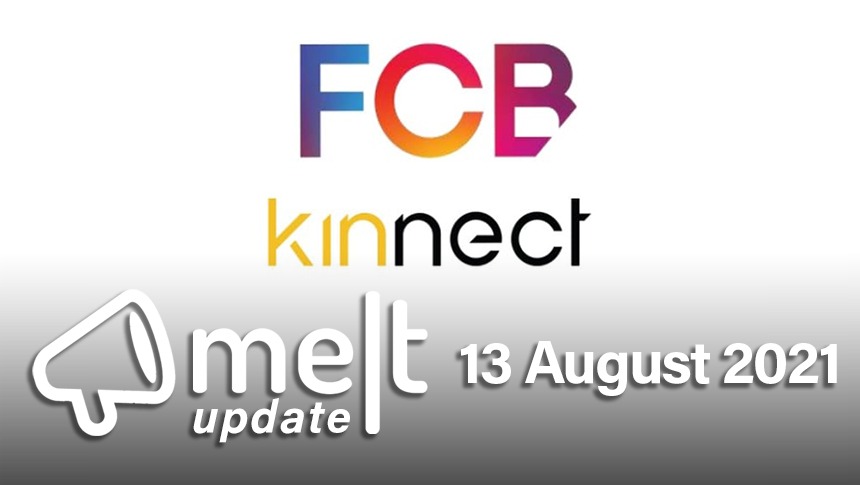 Top news:

1. FCB India Buys Equity in Kinnect

Interpublic Group of Companies (IPG) and FCB today announced the acquisition of equity stake in digital marketing agency, Kinnect. While the agency will partner FCB Group India, it will continue to operate under the management of its current leadership. With Kinnect now part of the family, the Group aims to bring multidisciplinary, integrated digital creative solutions to its clients.

2. Publicis Group Win Walmart's $600 Million Media Account
Publicis Groupe has won Walmart's $600 million media account in the US after a competitive pitch. The holding company is regaining the business it lost back in 2016. As per bandt.com, the account had been held by the WPP affliate agency Haworth. Publicis Groupe's remit includes media strategy, planning, buying, and partnerships.

3. Vinod Dasari Quits as CEO, Royal Enfield
Vinod Dasari, Chief Executive Officer of Royal Enfield, has decided to step down from the company, as per exchange4media. Dasari has also resigned as the Director (Whole Time) of Eicher Motors Ltd. The resignation will come into effect from 13 August 2021. Dasari would be succeeded by B Govindarajan, who has been the chief operating officer of Royal Enfield since 2013.

4. Paytm First Games Appoints Vednarayan Sirdeshpande as VP, Marketing
Paytm First Games has appointed Vednarayan Sirdeshpande as Vice President Marketing, as reported by afaqs. Vednarayan joins the company from WhiteHat Jr where he worked as Global Head of Brand Marketing for 10 months. Prior to this, Ved worked with Discovery as marketing head.

5. Satinder Bindra Quits as Uber
Satinder Bindra has quit as Uber's Director- Communications, India and South Asia. As per exchange4media,  Bindra was a member of regional leadership team at Uber where he served for almost three years.