At Kyoorius, we're dealing with the coronavirus situation with the seriousness it deserves.
Therefore, we're doing what can be done remotely while keeping our followers informed on all that is happening in the world of media, advertising and marketing.
Consequently, till things improve, Melt in a Minute will change a bit.
The format will change from all video to a text-based post. A little more difficult to consume, but it's the best we can think of under the circumstances.
All of you, stay safe.
And stay informed with posts like this one.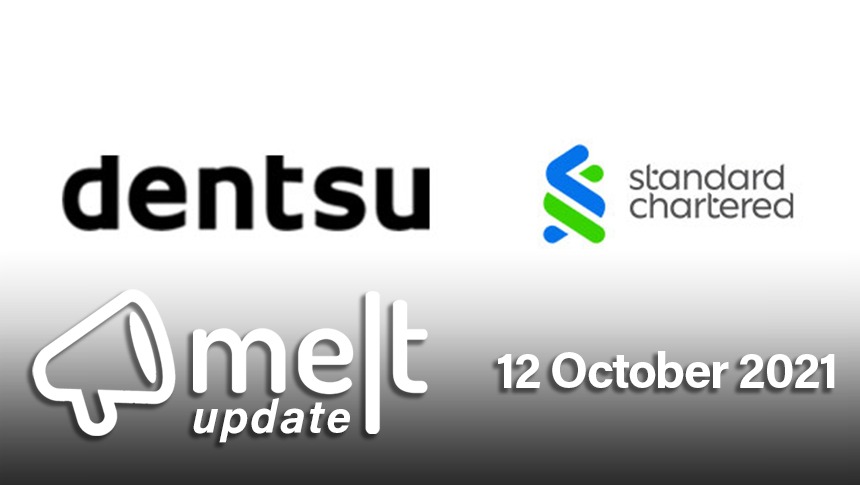 Top News:

1. dentsu Retains Standard Chartered Global Media Remit
dentsu International has been selected as Standard Chartered's Media Agency of Record for a further five years, having successfully defended the account in a competitive pitch. The assignment covers Standard Chartered's global markets across media planning, strategy and buying. The global strategy team responsible for cross-market campaigns will continue to be based in Singapore while local markets will continue to provide localised media services.
2. Gardenia Appoints Madison BMB to Lead Creative Duties for Gatsby
Gardenia has appointed Madison BMB, the creative arm of Madison World, to lead the creative duties for Gatsby brand. The agency will be responsible for defining the brand positioning for its entire range of products and creating a clear preference over the other brands in the men's grooming space through compelling communication. As per afaqs, the brand is now looking at reinforcing and expanding its presence in India.
3. Tata AIG General Insurance Assigns Creative Mandate to Wondrlab
Tata AIG General Insurance has assigned its integrated creative mandate to Wondrlab. As per campaign India, Wondrlab's Mumbai office will handle the account. The agency's mandate is to conceptualise and execute a robust brand strategy framework and innovative campaigns. 

4. Usha International Appoints Anshuman Chakravarty as VP, Marketing for Home Appliances Business
Usha International has appointed Anshuman Chakravarty as Vice President, Marketing for the Home Appliances Business. Prior to this, he was the Head of Marketing, Brand and Corporate Communications at consumer electronics brand Orient Electric for 7.5 years. As per exchange4media, Chakravarty will be reporting to Krishna Shriram, Executive Chairman of Usha International and will be based out of Gurugram.
5. FoxyMoron Wins Media Mandate for Lido
FoxyMoron has won the full-funnel digital performance media mandate for tuition platform Lido, following a multi-agency pitch. The business will be handled by the agency's Gurugram office. FoxyMoron's digital strategies would aim to highlight Lido's newly launched ACE programme which aims to improve student results within 8 months of enrollment.