At Kyoorius, we're dealing with the coronavirus situation with the seriousness it deserves.
Therefore, we're doing what can be done remotely while keeping our followers informed on all that is happening in the world of media, advertising and marketing.
Consequently, till things improve, Melt in a Minute will change a bit.
The format will change from all video to a text-based post. A little more difficult to consume, but it's the best we can think of under the circumstances.
All of you, stay safe.
And stay informed with posts like this one.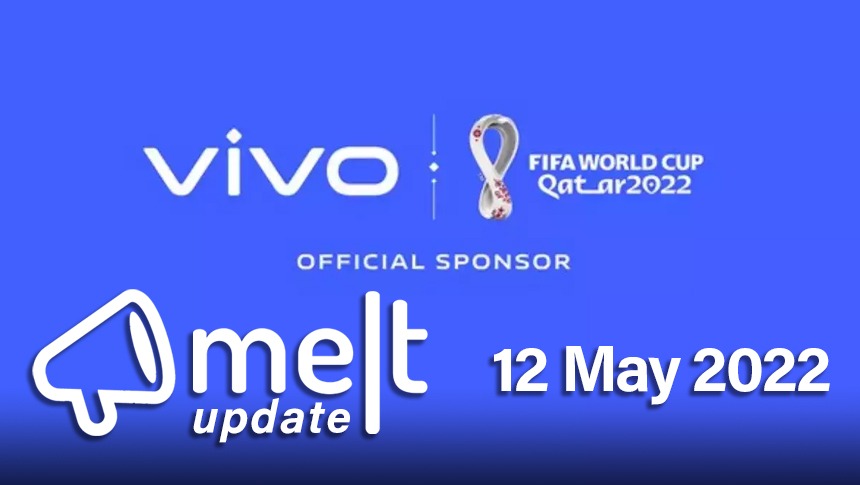 Top News:
1. vivo is official sponsor for 2022 FIFA World Cup
vivo has announced its partnership with FIFA World Cup Qatar 2022 as the Official Sponsor and the Official Smartphone. Through this partnership, vivo will leverage its rights to the FIFA World Cup 2022, including the emblem and official brand identities.
2. Ayesha Ghosh and Titus Upputuru quit Taproot dentsu
Ayesha Ghosh, Chief Executive Officer at Taproot Dentsu, and Titus Upputuru, National Creative Director, have decided to move on. Ghosh was named the CEO of Taproot Dentsu in June 2021. Upputuru too was recently promoted as NCD in March 2022.
3. BARC: Q1 '22 registers 443 mn seconds in Ad Volumes
In comparison to the previous 2 years, Q1 2022 was almost at par with Q1 2021. Q1 2022 registered a 20% increase in Ad Volumes over Q1 2020. March 2022 also registered the highest Ad Volumes for the year with 154 mn seconds, according to a BARC report.
4. Disney+ Hotstar crosses 50 mn subscribers
Disney+ Hotstar has added 4.2 million new paid subscribers to hit the 50 million subscriber milestone in Q2 FY22. As per the quarterly results announced by Walt Disney, Disney+ Hotstar ended the quarter with 50.1 million net paid subscribers.
5. Walt Disney reports jump in subscriber count in streaming
The platform added over 9 million subscribers in the first three months of the year. The company has, however, said it will cut down spending on movies and TV shows. It has lowered its projection for film and TV spending by $1 billion.