At Kyoorius, we're dealing with the coronavirus situation with the seriousness it deserves.
Therefore, we're doing what can be done remotely while keeping our followers informed on all that is happening in the world of media, advertising and marketing.
Consequently, till things improve, Melt in a Minute will change a bit.
The format will change from all video to a text-based post. A little more difficult to consume, but it's the best we can think of under the circumstances.
All of you, stay safe.
And stay informed with posts like this one.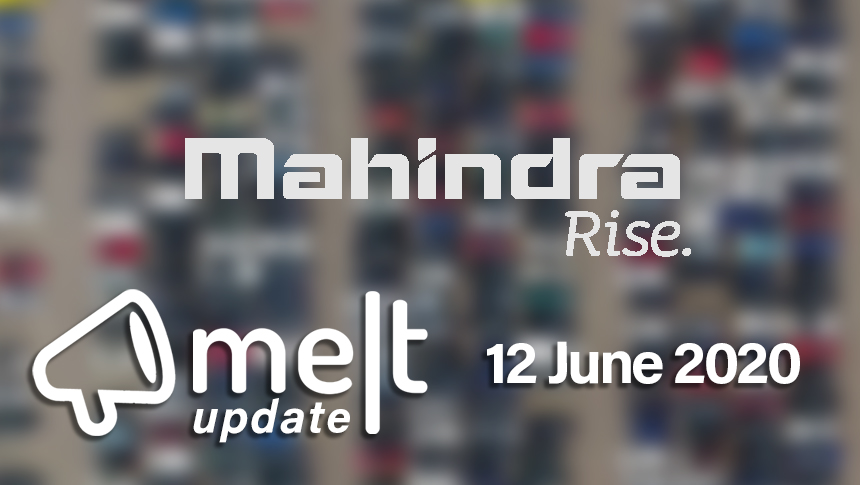 News That Matter Today:
1. Mahindra & Mahindra Reports A Consolidated Net Loss Of Rs 3,255 crore
Mahindra & Mahindra has reported a consolidated net loss of Rs 3,255 crore for the quarter ending 31 March 2020. The revenue of the company declined 35% year-on-year to Rs 9,005 crore during the quarter under review. As noted by livemint, the sales were affected due to the lower industry volumes in both automotive and tractor segments, transition to BS-VI fuel and the abrupt lockdown due to the COVID-19 situation.

2. CII Appoints K Madhavan, Managing Director, Star & Disney India, As Chair of National Committee On Media & Entertainment
CII has appointed K Madhavan, Managing Director, Star & Disney India, as the Chair of National Committee on Media & Entertainment for the year 2020-21. He has taken over the role from Sudhanshu Vats, Chief Executive Officer and Managing Director of Essel Propack Limited. According to exchange4media, CII is in the process of forming the CII National Council for 2020-21. Madhavan was appointed as the new Country Manager of Disney and Star India in December 2019.

3. ASCI Asks HUL To Substantiate Lifebouy's Immunity Boost Claim
The Advertising Standard Council of India (ASCI) has written to FMCG major, Hindustan Unilever (HUL) asking it to substantiate Lifebouy's immunity boost claim. The communication was sent following a complaint ASCI received on Twitter. As per The Economic Times, HUL said that the claims are based on "robust scientific evidence" and the sanitiser not only kills germs and virus but also enhances the innate immunity of the skin.

4. Netflix To Partner With Viacom18
Netflix is in talks with Viacom18 for a multi-year partnership to source content, according to The Economic Times. Under the partnership, Network18 affiliates like ViacomCBS and Viacom18 would create shows for Netflix to help the platform expand offerings in India. Last year, ALTBalaji and ZEE5 partnered to co-create over 60 originals to be streamed exclusively on the two platforms.

5. Infectious Elevates Imran Khan As Head Of Art
Infectious has elevated Imran Khan as head of art. Khan was the first hire the agency made when it launched back in 2013. As reported by Campaign India, Khan started his career with Seagull Advertising before being noticed by Ramanuj Shastry (founder of Infectious) at Portfolio Night.